As if you didn't love Deepika already, this teaser will make you fall 'Deep-ly' in love with her even more!
Deepika's Hollywood debut in xXx: The Return Of Xander Cage, has kept the entire nation waiting in excitement. This Monday, Deepika Padukone and main actor Vin Diesel shared teaser trailers of their upcoming movie. Earlier,
Deepika
revealed her character poster with a tagline stamped across her face. She also unveiled the
animated
film logo, accompanied by Vin Diesel's voice.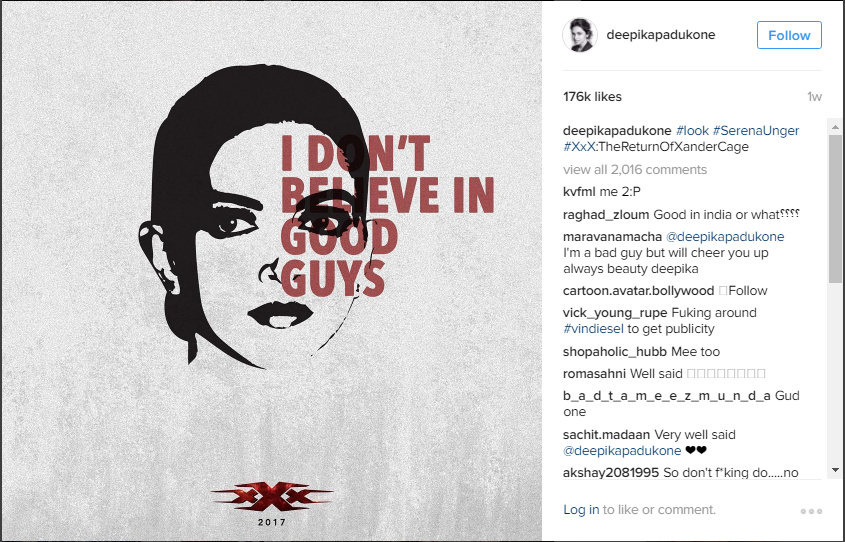 The teaser trailer promises to get your heart racing and it's only a glimpse of the movie! It shows Deepika pulling off a leather outfit like it's nobody's business. She plays the role of Serena Unger, who is lethal with weapons and wit. In the teaser she teases Vin, who plays the role of Xander Cage, with a one-liner. Her character is not only a huntress, but also Xander's ex-lover. You better take a step back, because Deepika is smoking hot right now!
What does Deepika have to say?
Deepika has been working out quite intensely to acquire the physique needed to carry out the
action
-packed stunts. In a recent interview, she was quoted saying,"It's a real-life character, so I have to portray it that way, but I am a very conservative person by nature and so, I am not quite for it. I feel there is a
Mastani
in every woman, because we don't go to the battlefield every day, but we are faced with certain situations where we have to be strong, and confident. It's an inspirational character." She has also answered the question that passes through our minds. How different is
Hollywood
from Bollywood? To that, she replied, "Wow I was waiting for someone to ask me this. If I have to say I did not miss anything at all and the only thing that was different was the location then you will realise as a film industry where we stand. The journey of Indian cinema has been amazing. The growth be it technical, content, or in the films, we are on par with Hollywood. It was so comforting to know I did not miss anything."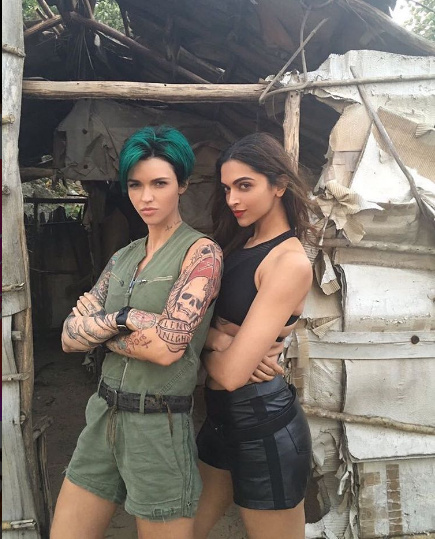 Deepika Impresses Co-star Vin Diesel What does co-star Vin Diesel have to say about our desi diva? In an interview, Vin Diesel spoke about his desire to bridge the gap between Hollywood and Bollywood. "It's very exciting and she (Deepika Padukone) is going to be such a delight and the world is going to go crazy about her", added Vin.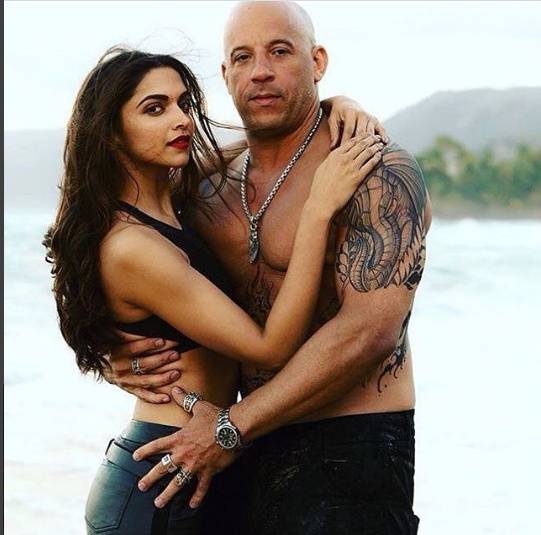 The film, directed by DJ Caruso, will also star Samuel L Jackson, Ruby Rose and Nina Dobrev. The official trailer will be released in two days and the movie comes out in January 2017. Now we can be assured that the next year will start out amazing, because Deepika is in it!