Former Big Boss contestant Pooja Mishra has accused Salman Khan of raping her. Yes, you read it right! The controversy magnet has always been in the news for the wrong reasons. Pooja Mishra has accused Salaman Khan as well as Shatrugan Sinha of rape. Pooja's has filed a complaint against both the actors and has also shared a copy of it on her Facebook page.
Evidence, what evidence?
 Earlier reports have claimed that Pooja apparently is a victim of Schizophrenia. Though she has shared the copies of the complaint, the words are not at all readable. She made headlines previously, when she accused Shatrugan Sinha's family of performing black magic on her. However the Sinha family did not react to any of these stints. Mishra has also accused actor businessman and actress Isha Koppikar's husband Rohit Narang and brother-in-law Rahul Narang of molesting her. She also filed an FIR suggesting the same that the two were threatening her since a very long time.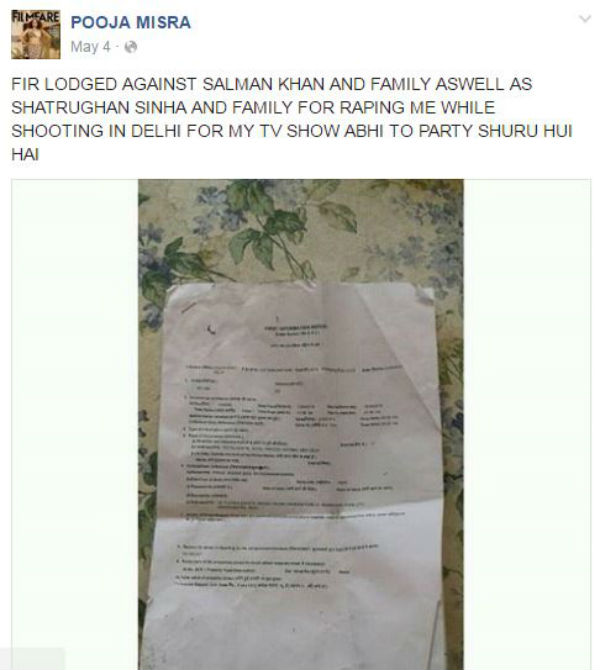 We anyway do not trust this news, considering Pooja Mishra is known to be controversy's favorite child.