Everyone listen up! Varun Dhawan has posted a picture of himself working out and his six pack abs look impressive! Those abs were literally popping out! But, there's another thing that popped out! A boner! The boner just erects away all the attention!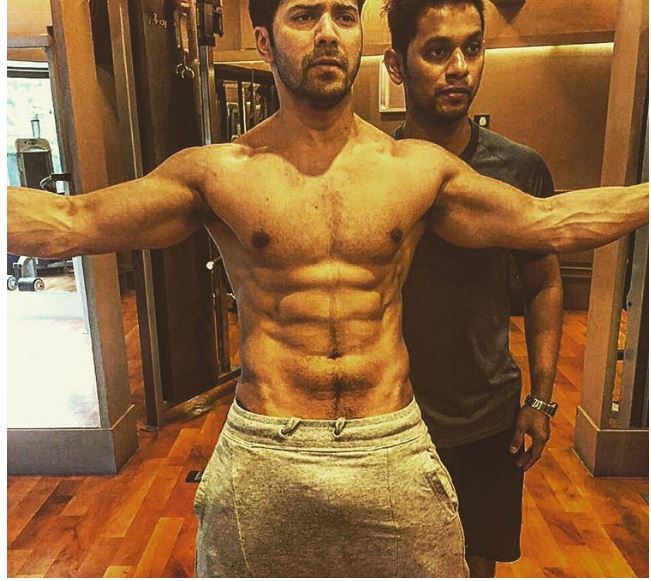 Just like what Varun Dhawan's worn, track pants, jogger pants, pyjamas and shorts are always in season! They're comfortable and in fashion. We love wearing them, because it's lightweight and most importantly: the air flow. But sometimes, that awkward moment arises…..when your little guy down there rises up! Boners are good, they indicate that your little guy needs an up and down exercise. Having a boner is normal when you're home, but in public? Public boners! That is very embarrassing! Don't worry little Varun, you're not the first, there are others who've fallen prey to this embarrassment, a very boney embarrassment we must add! There're called the boner celebs! So millennials, we bring you the best awkward boners! Boners in public!


Look at Prince Harry, telling everyone that he's finally managed to get it up! Now that's a royal boner!

source-hexjam.com



Tony Stark can pull off any look in style! But not a boner. The Iron Man suit would have helped!

source-smosh.com




Now that's a Nawabi Boner! And Kareena Kapoor is definitely trying to have a peek.

source-indianexpress.com




Arnold Schwarzenegger is back. Back with a Schwarzeboner!

source-hexjam.com




The King of Clay: Rafael Nadal! After a set, even his sausage called for a deuce! No new balls please.

source-hexjam.com



When you have a hot wife like Beyonce, you will get a Jay-bone! Now that's one of the 99 problems!

source-smosh.com




Mr. Lance Armstrong, you need to change your name to Bonerstrong!

source-bossip.com




She's smiling, he's smiling! Mr. Ronaldo, we know your goal scoring methods are the best, but what's up with her holding your goal down there?

source-hexjam.com



Ballet dancing is very difficult! And this guy here has nailed Ballet Boner Dancing! Whooaaa….what an erect performance!

source-hexjam.com



Boners in public are very embarrassing!
But! The embarrassment does not stop here. And embarrassment is an everyday thing!
So have a laugh at the everyday embarrassment you go through!