Credit - Zainab Haji
Back in June, 2013 when Pakistani singer-composer-writer Taher Shah released 'eye-to-eye', the internet lost it!
This year, he's back with his new single 'Angel' and it has led to a social media melt down! Twitter, of course, has the best reactions. Here are the funniest of them all.
1. Meanwhile…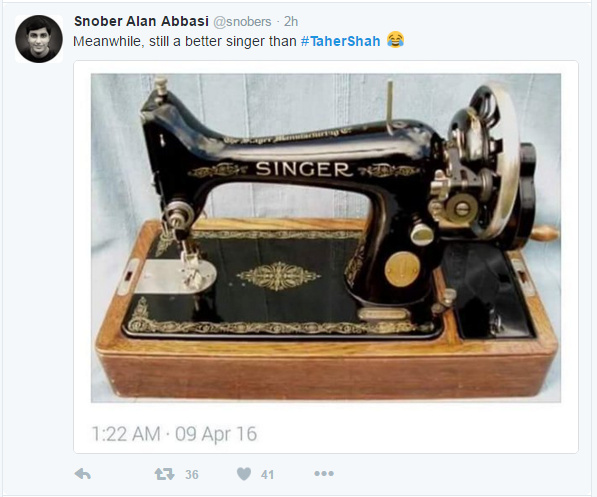 2. Beware!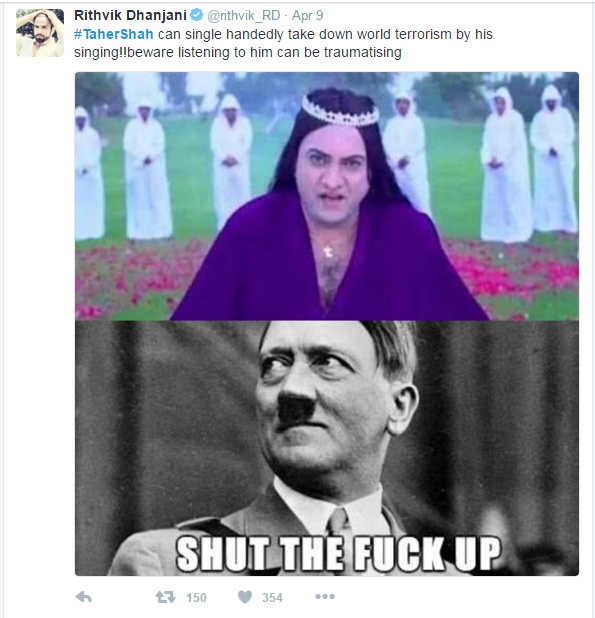 3. #PublicRecognition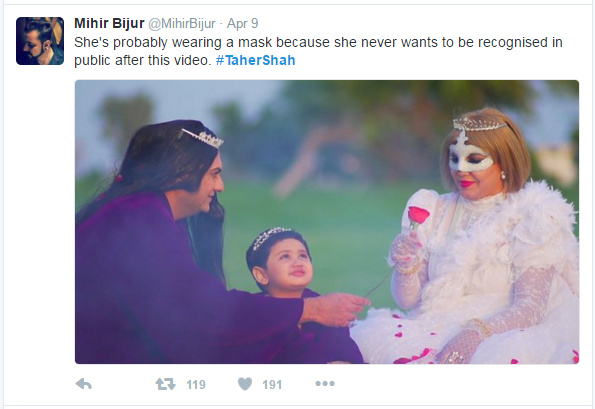 4. Indeed!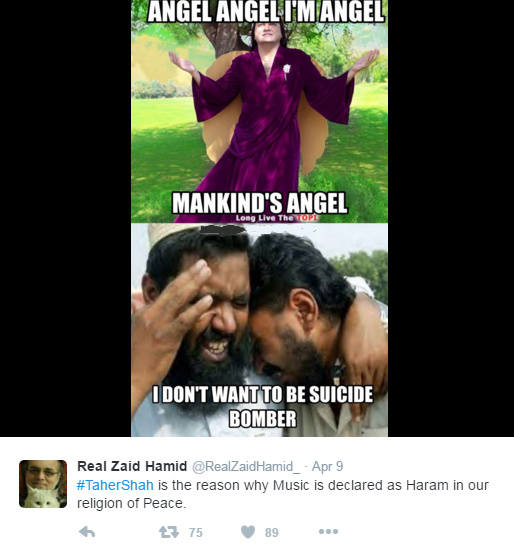 5. Angels AND humans!

6. Sincerely, Humanity, too!

7. Such hardships…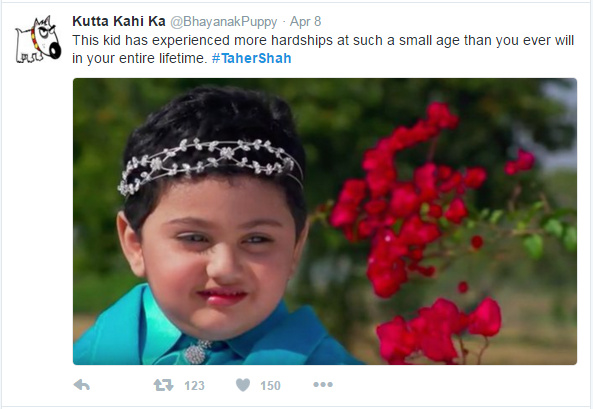 8. Yes, they do!

9. Taher Shah = terrorism

10. Understatement of the year!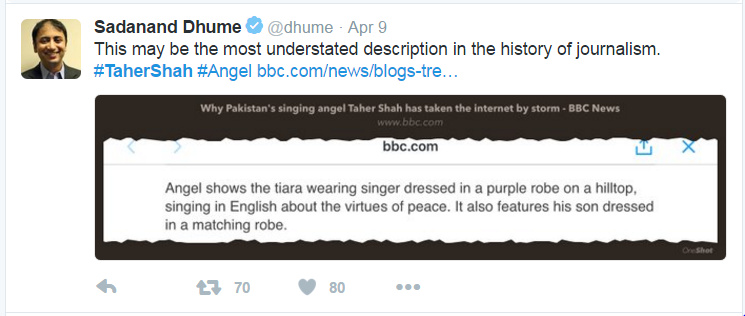 Love memes? Check out this article on
Rakhi Sawant!