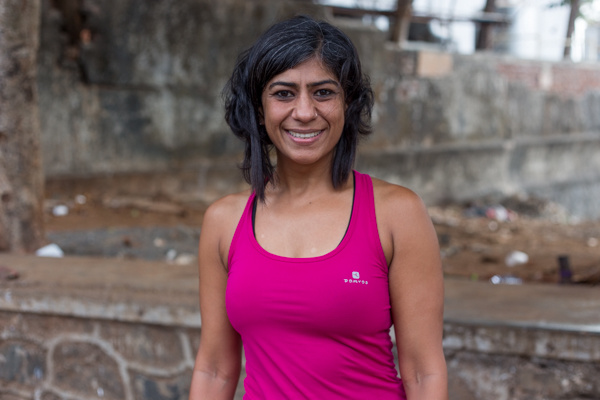 It has been six years since I committed to being fit and the journey has been absolutely beautiful. Not only has my health improved without any medication or other thing, running has also transformed me as a person. It has built confidence in me to try things I hesitated to before, such as swimming and cycling. Apart from the Mumbai marathon, I participate in hill marathons, charity runs, and any other races I get an opportunity to run.
The greatest hurdle has been committing to it and it's even more difficult if you're a woman, because that means you have to look after the entire family and constantly keep them happy. Since they have always been the core of my life, it's always difficult to commit to something you think they wouldn't like. Besides, I also started facing body issues such as weight gain, high blood pressure, and that made me even more passionate about it.
At this very moment, I feel so happy and proud of myself. My teenage daughters look up to me as inspiration and they have also begun their fitness journey. Apart from that, I have a new family – the people I run with. We run together, motivate each other, and most of all, we are always there for each other.