P.V. Sindhu makes it rain with hope!
Badminton player Pusarla Venkata Sindhu created history yesterday by being the first Indian to score a silver at the Rio Olympics! With Sakshi Malik's incredible success with bronze yesterday, looks like things are finally looking up for India. Now we've got our fingers crossed for the gold, which P.V. Sindhu has a chance to grab during her match today against Carolina Marin of Spain(ranked the world's best).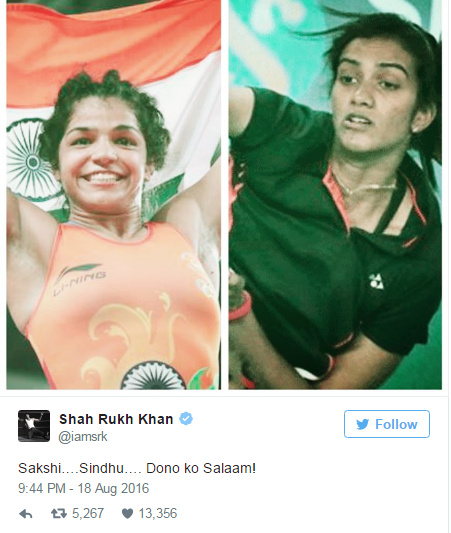 The Semi-superstar
During the semi-finals, she played against Japan's Nozomi Okuhara( ranked 6th best), where she won 21-19 in the first round. Her second round however, was 21-10 which showed that her win was well-deserved and hardcore as hell! P.V. Sindhu is now the first Indian in the Olympics badminton final. *Excuse us while we faint with pride.*
How she became a boss at badminton
Born on July 5th 1995 in Andhra Pradesh, P.V. Sindhu is the 'badminton daughter' to 'volleyball parents'. Her parents P.V. Ramana and P.Vijaya are volleyball players, out of which her father was honored with the Arjuna award.

When Pusarla was 8, she watched Pullela Gopichand win at the All England Open Badminton Championship, which inspired her to start playing badminton. Later on, she joined Pullela Gopichand's badminton academy to perfect her skills. Desperate to be trained by Gopichand, she managed to impress him enough to get solo training by him when she was only 10 years old! She would wake up at 3 am and travel around 2 hours to start the session at 4:30 am. Hell, we can't even manage waking up at 7!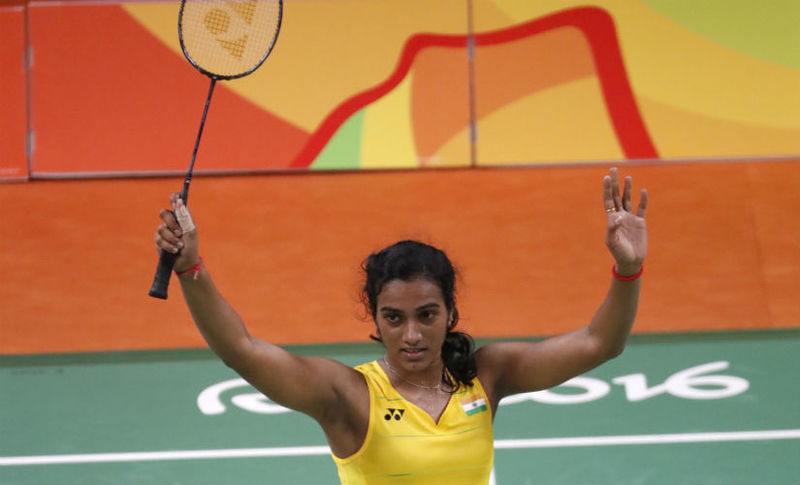 Not your average person
Besides badminton, Pusarla enjoys yoga and swimming. You won't find her watching movies or TV, nor will you catch her eating anything sweet. She likes to collect small ornaments and going out for dinner with her family. "What sets her apart is her readiness to push herself harder," says coach Gopi. Presently she is ranked the 10th best badminton player in the world.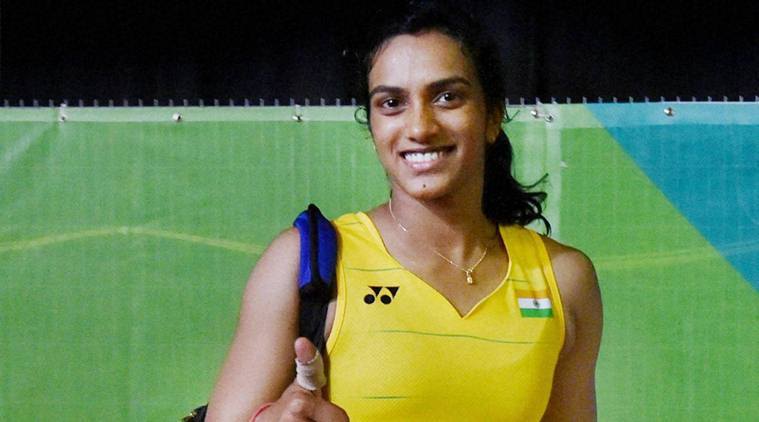 Career highlights
She won medals at the World Badminton Championship held in 2014.
In 2015, she won the women's singles title at the Macau Open Grand Prix Gold. She is now the second member in her family after her father to be honored with the Arjuna award, one of the highest honors for a sportsperson. She was also awarded with the Padma Shri, the fourth highest civilian award in India.
In 2016, she won the women's singles title at the Malaysia Masters Grand Prix Gold.

Today, she might win the gold for the women's singles at the Rio Olympics!
Is a gold possible for India? Watch the Rio Olympics today to find out!