All hail Sakshi Malik!
There goes the dry spell India has had at the Rio Olympics! India finally bagged a bronze because of Sakshi Malik, who won bronze in the 58 kg freestyle category in wrestling on Wednesday. The twenty three-year-old defeated Kyrgyzstan's Aisuluu Tynybekova, with a final score of 8-5. At one point she had zero points, but in the last seconds of the game she made a major comeback and won!
Now Sakshi has become the 4th Indian woman athlete to win an Olympic medal. Previous winners were badminton player Saina Nehwal, boxer MC Mary Kom and weightlifter Karnam Malleshwari.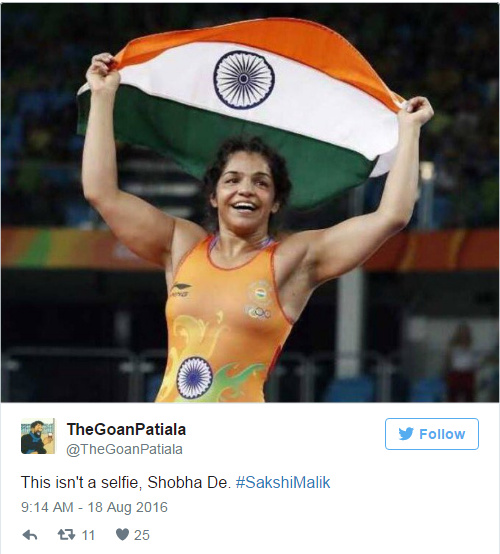 Sakshi's thoughts
Sakshi jogged around the arena after hoisting the Indian flag, after winning the event. "I never thought I would become the first woman wrestler from India to bag an Olympic medal in wrestling," she said. "I hope the remaining wrestlers will also do well."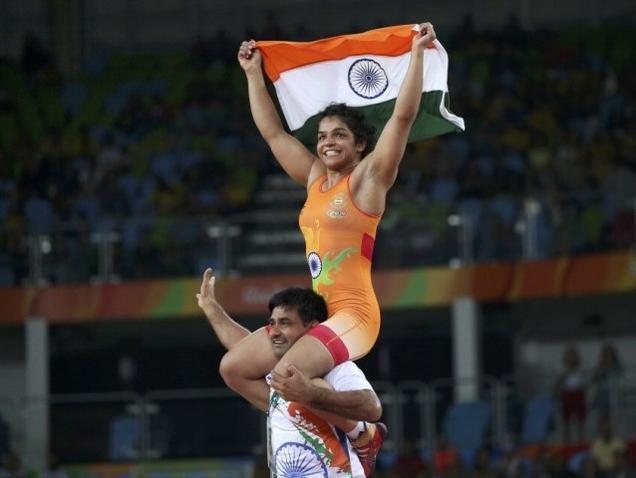 Her struggle
Hailing from Haryana, a town where women are not encouraged to take up wrestling, she rose to the occasion. She belongs to the district of Rohtak, where women weren't allowed to train with boys until 2002. Haryana also has the most severe gender imbalance due to female foeticide.

Her parents supported her throughout her journey, despite locals telling them that wrestling made her unappealing to potential husbands. Her coach, Ishwar Singh Dahiya, said that women will now put Rohtank in the 'world wrestling map'. He said that women who were once unwelcome in the Chotu Ram Stadium are now welcomed with pride.
Sakshi took inspiration from her grandfather, a wrestler, to start wrestling. She said that 12 years of dedication has led to the moment of winning a bronze at the Rio Olympics. She has previously won the silver medal at the 2014 Commonwealth Games and the bronze medal at the 2014 Incheon Asian Games.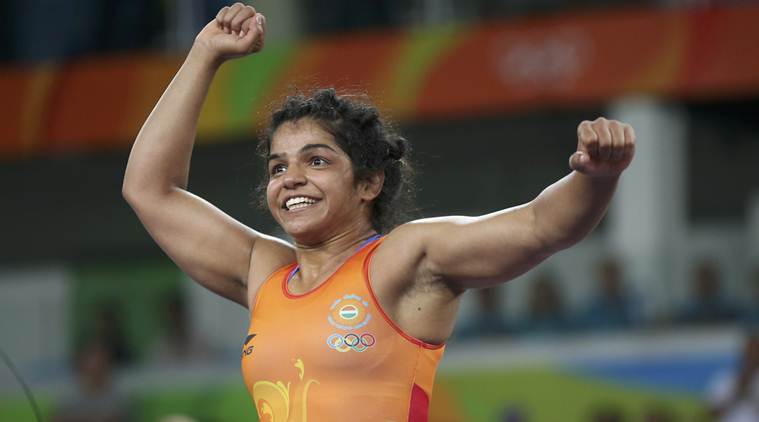 Modi congratulates!
Prime Minister Narendra Modi tweeted, along with many others, congratulating Sakshi Malik on her win by calling her a 'daughter of India'!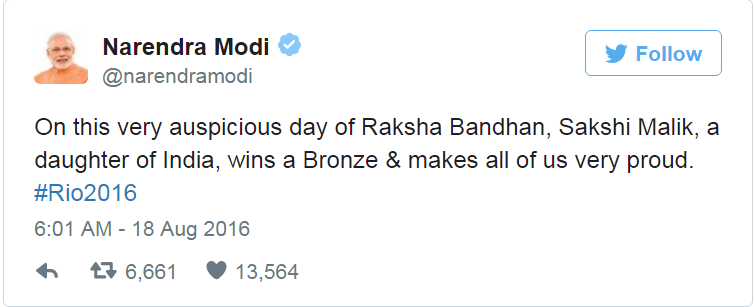 Sakshi says
When Sakshi's mother asked her if she was tired after the match, she replied " Nobody gets tired after winning a medal for their country!"
You go girl!