With the glory and the glamour that is Bollywood, it can be easy to overlook the equally catastrophic failures that it cannot take into stride. You can't use plastic surgery to fix these! There have been so many Bollywood movies with an extraordinary cast and have yet flopped spectacularly at the box office. So we were wondering, what would it take for these bad movies to be redeemed in the eyes of their disappointed audience?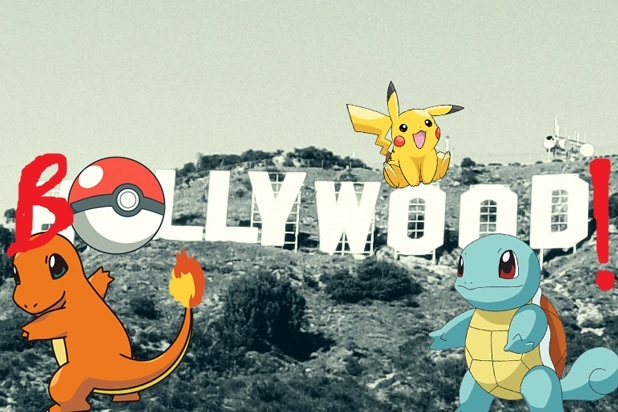 Everything that includes Pokémon, Goes (see what we did there?). What if Bollywood and Pokémon had a mash-up? We reimagined some of the most loved Pokémon playing the lead characters in these flop movies, and we know you're going to love the possibilities.
Bombay Velvet


Yeah, yeah, Ranbir Kapoor is arguably the hottest actor in Bollywood right now. But what if we had Eevee take his place? Can you picture an Eevee dodging bullets and sporting that dashing hairstyle? We sure can!


Heropanti


We thought replacing Tiger Shroff with Hitmonlee would be appropriate. Hitmonlee has all the moves you need for every stunt, ever!


Guzaarish


A serious movie addressing a real issue requires a serious lead, too. We're not denying Hrithik Roshan his skills, but damn, if Mewtwo was starring as the crippled magician!


Ra.One


Step aside, Shah Rukh Khan! A superhero movie HAS to feature a character with REAL superpowers, and still be able to rock Hindi songs. Who could do it better than Pikachu?


Tees Maar Khan


It's no surprise that this movie did as terribly as it did, since it had a very ridiculous plot. We know Akshay Kumar is great with humor, but maybe all this movie really needed was a Psyduck to really bring out the comedy.


Saawariya


Another Ranbir Kapoor starrer, Sanjay Leela Bhansali's aesthetic film set wasn't enough to compensate for the poor storyline. We thought maybe Celebi could've held up the dreamy quality and delivered a hit instead.


Love Story 2050


We're sure it must've taken a lot of time and effort to come up with these futuristic Bollywood looks, but if your story can't float your boat, nothing can. Unless, of course, they tried casting Squirtle. We'd love to see Squirtle with dark sunglasses on, time-traveling and grooving to Bollywood songs!


Ram Gopal Varma ki Aag


All we want to say is that if it has ANYTHING to do with rage (or fire), Charizard has got to be your go-to guy. Sorry, Amitabh Bachchan, but can YOU breathe fire?


Mangal Pandey


Raise your hands, everyone who thinks Jigglypuff has the right amount of sass and anger to pull of Aamir Khan's role in this flick! Jigglypuff could totally spark of the Indian rebellion of 1857.
You've made it all the way here without wanting to read more about Pokémon Go? Impossible.