Inventions. Oh! We need them. Each and everything that we use is an invention in itself and inventors have always surprised us with their productive inventions. Yes, they've surprised us but they've made us laugh too. How? Well, these inventions and their purpose gave us a good laugh. From tech to household, this list has it all. Weird and productive inspirations anyone? Read on.
7 inventions that are weird as well as productive:
Condom Flash Drive
Hey, even your computer needs protection! Use a condom and promote safe data sex. It's just a basic flash drive with the condom covering made of out rubber. The best part about this condom? It can be used more than once. Now that has to be repetitive protective data sex.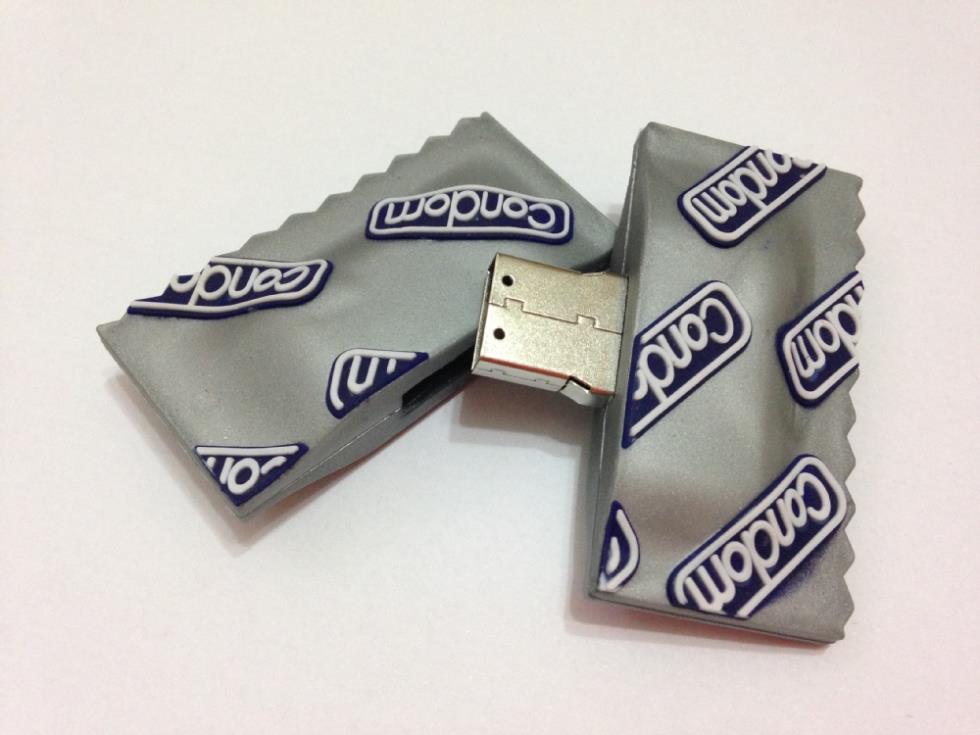 Baby Mop
Mothers and fathers pay attention. The baby mop! What does it do? Mops the floor. No you don't have to tell your baby to do anything. Just dress up your baby in the baby mop and let it crawl around the house. You and your baby get the best of both. Crawling as an exercise for your baby and a clean house for you. Who said babies make a mess?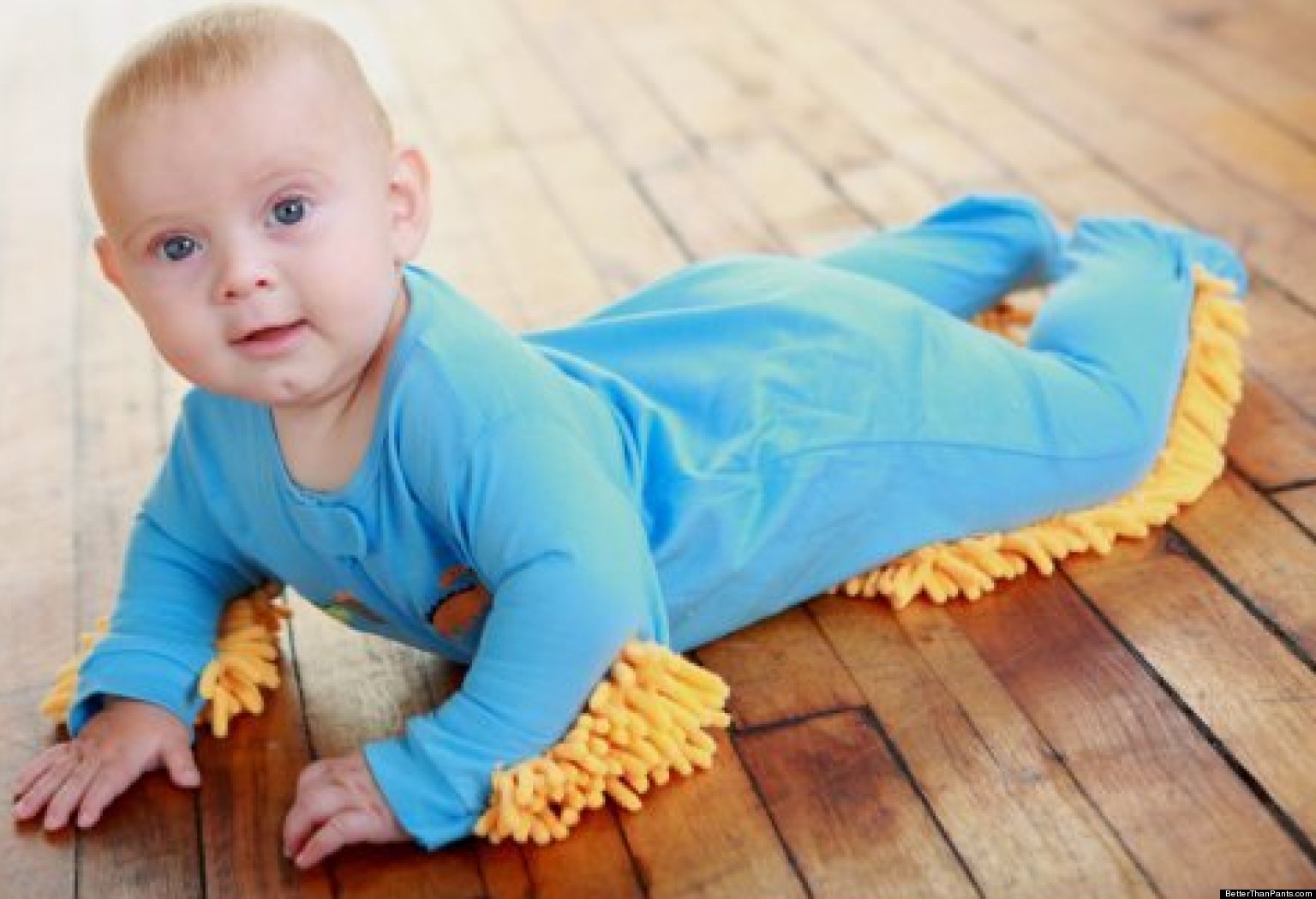 Goggle Umbrella
It's raining! It's raining! Time for a rain walk. Open your umbrellas and put on those goggles. Wait goggles? No, goggles aren't part of any monsoon wear collections. So how do you look through the rains? It's all blurry in these rains. The Goggle Umbrella should help. A peep through this umbrella and enjoy the monsoons. Nothing naughty under this umbrella.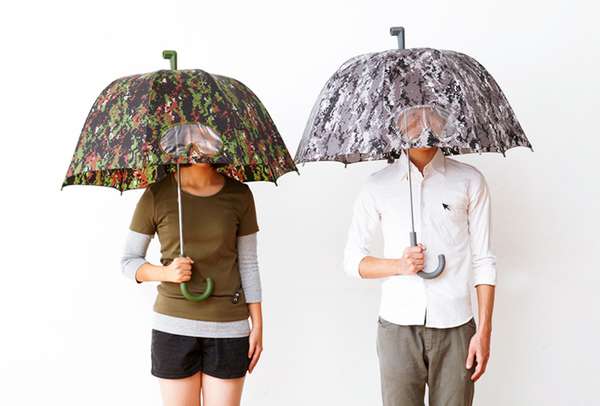 Ostrich Pillow
Behold, The Ostrich Pillow! This has to be the best office stationary you'd find. After hours of working and completing your target, a power nap is a must. The bed is set. Your desk! Put on the Ostrich Pillow and make the most of your power nap. See for yourself!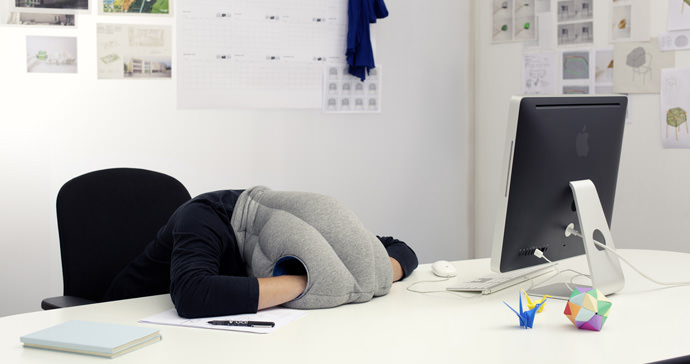 Chork
We've heard of a fork, but what's a Chork? This is the ultimate savior. Not many know how to use a chopstick, especially when you eat those small little Chinese dishes. So a combination of a chopstick and a fork helps you eat a mouthful. No kung-fu skills to eat Chinese anymore. Butterfingers!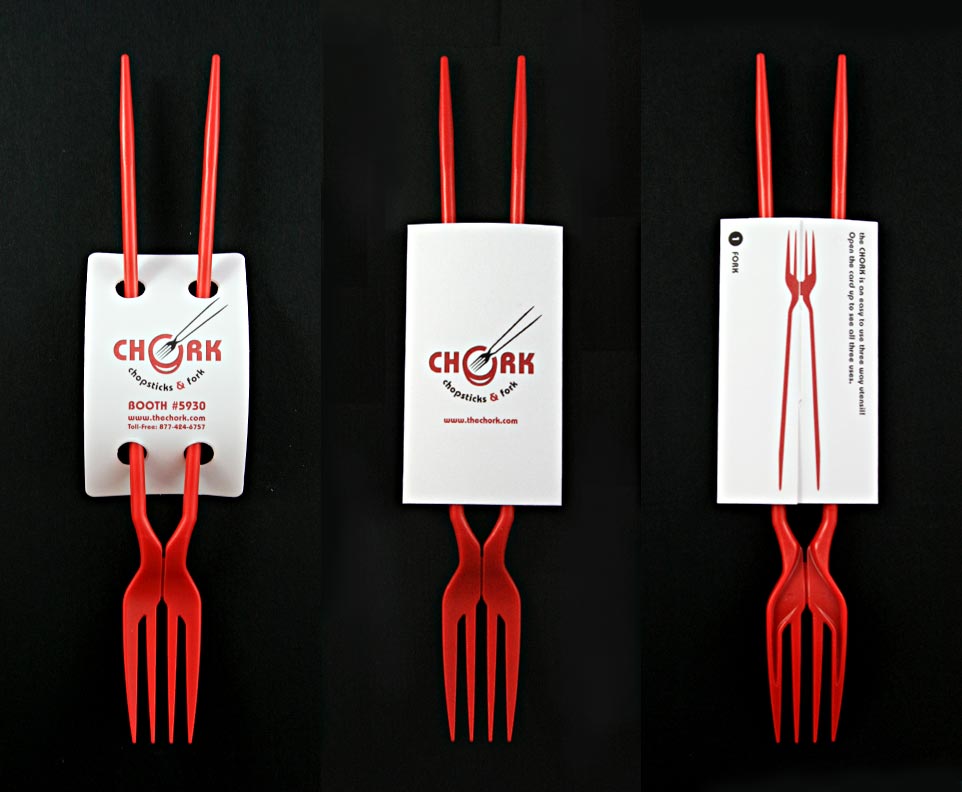 Quackbill Muzzle
Doggy, bark bark. But now, doggy quack quack! The Quackbill Muzzle is a protective gear in case your dog has a big mouth. By that we mean, if doggy loves to bite or lick every passerby this muzzle will save you from the trouble. Dogs, we apologize on behalf of the inventors. This is ducking embarrassing!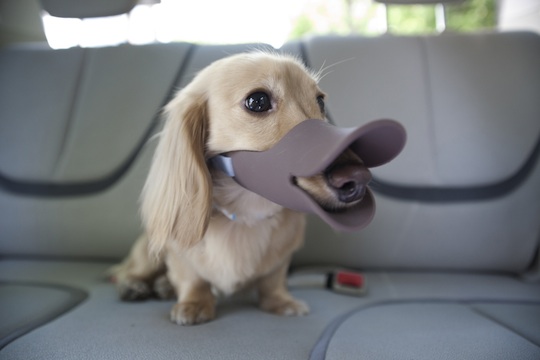 Bottle Cap Tripod
A water bottle, with a tripod to the cap. This the most useful travel equipment that you'd come across. It has a standard issue tripod screw on the cap that fits most of the cameras. Wow, a bottle of water as well as camera equipment. Tired of clicking? Have a sip from your tripod.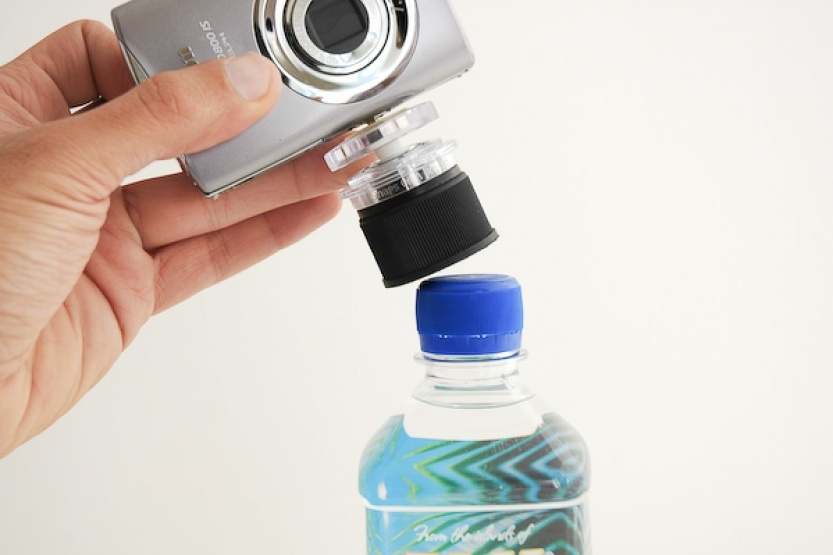 Aren't these productive? They are.
How about we tell you more about inventions? Inventions that have changed the world!