World's fastest man and Record Holder Usain Bolt withdrew from the Olympic trials with a hamstring injury just minutes before he was due to race in the 100m final. The hamstring injury puts Usain Bolt in the doubt for the Rio Olympics. His executive manager Nugent Walker confirmed the news, less than 20 minutes before the race. "He, Bolt, is out of the remainder of the championship on medical exemption," Walker said. Bolt offered details of his status in a tweet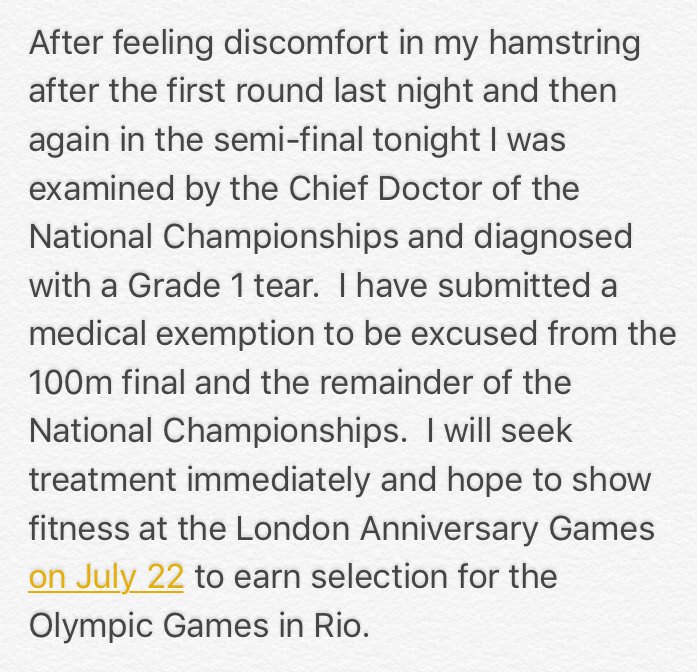 Bolt also posted on Instagram that he was "starting the recovery process right away."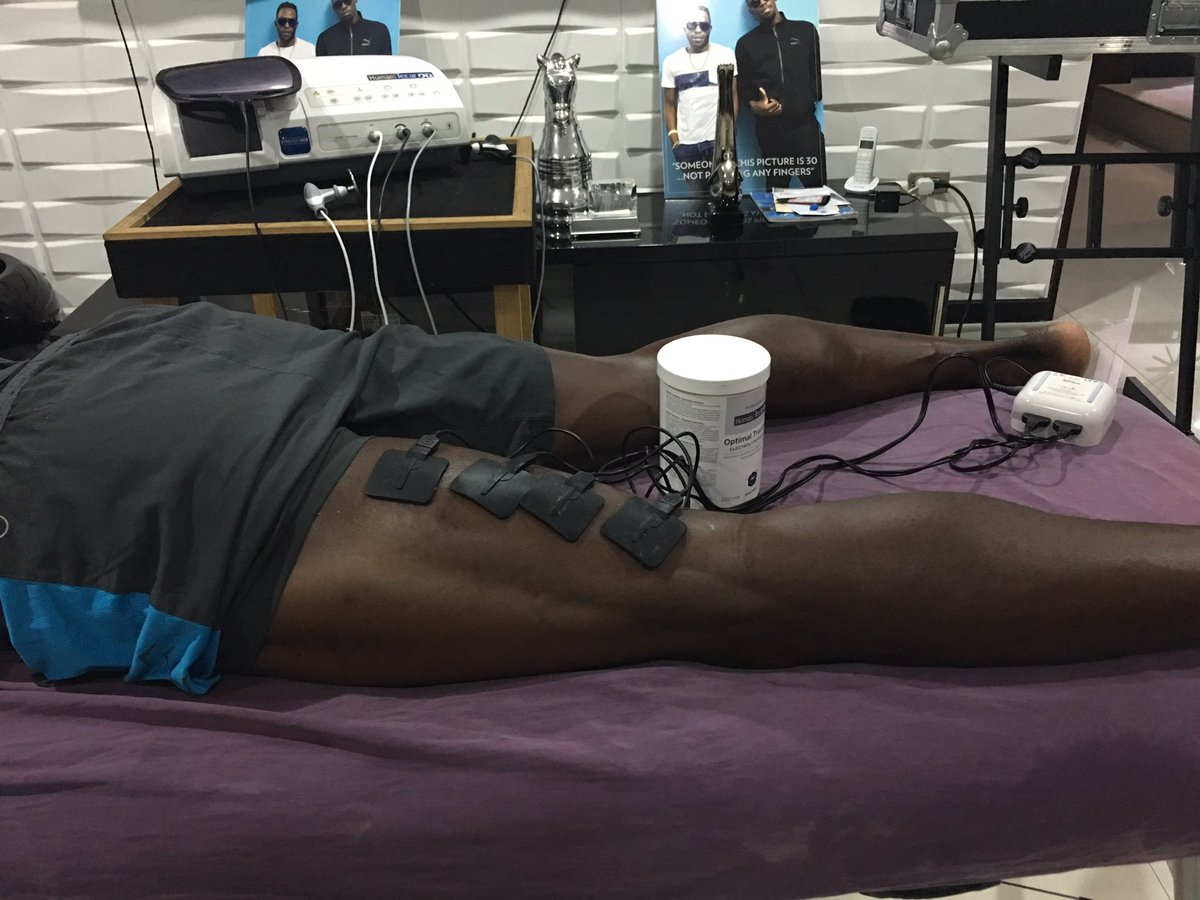 The sprinter had reportedly complained about tightness in his hamstring during practice which seemed to have aggravated the injury with led to his withdrawal from the trials. Bolt said he was diagnosed with a grade one hamstring tear, which is on the lighter end of the scale, and his status for the Rio Olympics now rests on how he performs at the London Anniversary Games later this month. Despite missing the trials, Bolt could still compete in Rio. The Jamaica Athletic Administrative Association selection policy allows for medical exemptions, so long as athletes can prove the injury prevented them from competing at the trials.
Bolt At His Best
. Usain Bolt, dubbed "the world's fastest man," is hoping to head to Rio with the opportunity to earn gold in all three of his events: the 100 and 200 meters and 400 relay for the third consecutive Olympics.Bolt, now 29, has run the second-fastest time in the 100m this year, with a 9.88 seconds run on June 11 this year at Kingston's National Stadium, the same venue where the Olympic trials took place. In the 2008 Beijing Games, Bolt set world records in the three events. The following year at the World Championships in Berlin, Bolt set the current 100 world record of 9.58. In the 2012 London Games, he set the 100 Olympic record of 9.63 and broke the world record in the 400 relay with a time of 36.84. Mr. Bolt, do not give up! Breaking records and sprinting is your passion. Never let that go. Need more passion? Check out our passion stories. http://utter.bewakoof.com/category/people-passion-story/