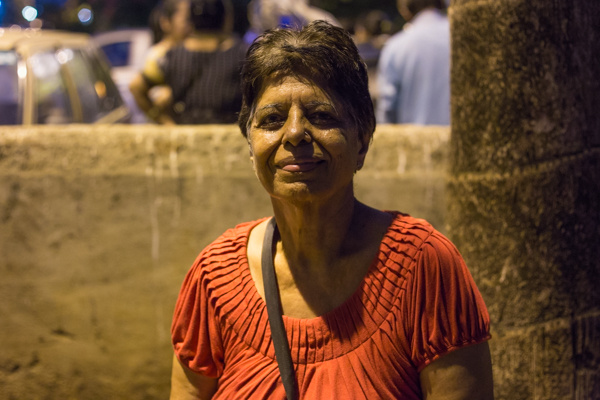 I was an RBI employee for 42 years. This monotonous life that I've had for past 42 years made me question myself. Am I making a difference? Am I being selfish in love? Except my children, don't other kids deserve love? RBI helped various child NGOs, so I took part in a few of them. There was too much politics in their working. No proper funds. No manpower. The management was chaotic when it came to helping the kids there. I wasn't content helping kids there.
 My son knew that I loved kids and I wanted to help them, love them in more ways than one. He could see it in my eyes. One night, my husband and son encouraged me to do what I've always wanted to do. Love kids. So I started an NGO called Navjyot Foundation. I started it 19 years back and by God's grace it has been running smooth since then. The kids that my foundation takes care of aren't given money for school and tuitions. The kids go to school, but the volunteers of my organization and I give tuitions to them. The reason there's no money given to them is because the parents might take the money. I wouldn't blame the parents for that, they too are poor and in constant need of money. So other than tuitions, we provide them with notebooks, shoes, clothes, stationary, toys and many other things that benefit them in their schooling and studying. But there is a condition for these kids to enjoy these benefits. They have to attend my foundation's tuition class every-day of the week, except Sundays. Other than that, the kids have to complete their given homework. That's when we give them the stuff they need.
You know, I don't have any expectations from these kids but a basic degree will make a big difference. If we teach these kids a letter, they can make a word, then they can form a sentence, a sentence will lead to a paragraph and in the end they can speak fluently. Well here's my passion. It's all about loving, helping and sharing.