It's that time of the year again. The time when we forget about books published in the modern period and go back to the classics. And when it comes to classics, no one does it better than Shakespeare!
Alright, you caught us, we are just huge fans of the great 'Bard of Avon' and just wanted to dedicate an entire post to him! But that's not the only reason! We were recently arguing about classics with one of our book-loving friends and we found out that they had never read Shakespeare! We repeat, never read Shakespeare! And the reason for not reading any of his works? They are too intimidated to read something by him. So we decided to make it simpler for them (and every other reader who hasn't yet hopped on the Shakespeare brigade), starting with three of our favourite Shakespeare plays:
A Midsummer Night's Dream
Genre: Comedy
Plot: The play revolves around the adventures of four young lovers, a group of amateur actors and their interactions with the fairies who inhabit a moonlit forest. The story takes place in Midsummer and is a complex farce featuring Hermia & Lysander and Helena & Demetrius. Their romantic intrigues are confused and complicated still further by entering the forest where Oberon, the King of the Fairies and his Queen, Titania, preside. Puck is a major character who is full of mischief and tricks. Other visitors to the enchanted forest include Bottom the weaver and his friends Snug, Snout, Quince and Flute the amateur dramatists who want to rehearse their terrible but hilarious version of the play Pyramus and Thisbe. (BardStage)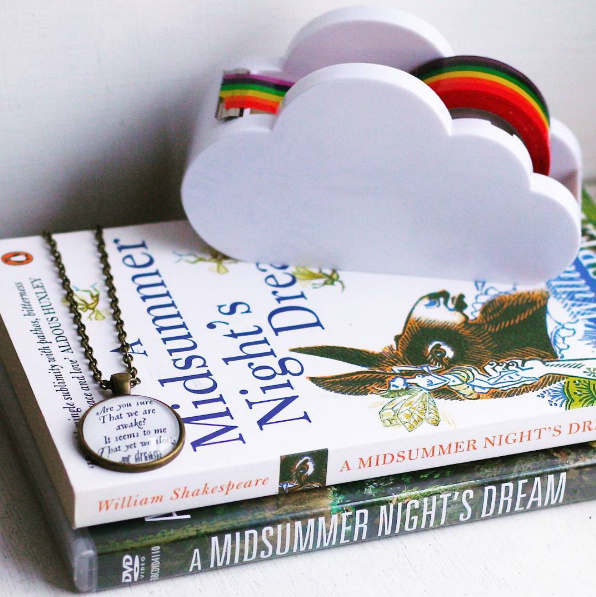 Reasons to read it: It's safe to say that it is one of the best works of literature we've ever had the pleasure of reading! Shakespeare knows how to amuse his readers and has been successful in doing so since the past four centuries. If you ask us, A Midsummer Night's Dream is probably the best comedy ever written by him. If you are a hardcore reader and haven't read Shakespeare yet, this one's the perfect reason to start!
Who should read it? All those looking for smart (and brilliant) humor, this Shakespeare play will do it for you. So basically everyone!
Best deal: Flipkart at Rs. 112
Romeo and Juliet
Genre: Tragedy
Plot: Romeo Montague and Juliet Capulet are young teenagers who fall deeply in love but their families are bitter enemies. Regardless of the feud between their families they marry in secret. They make every effort to conceal their actions but the story ends in tragedy when Romeo, Juliet, Tybalt, Mercutio and Paris all die. (BardStage)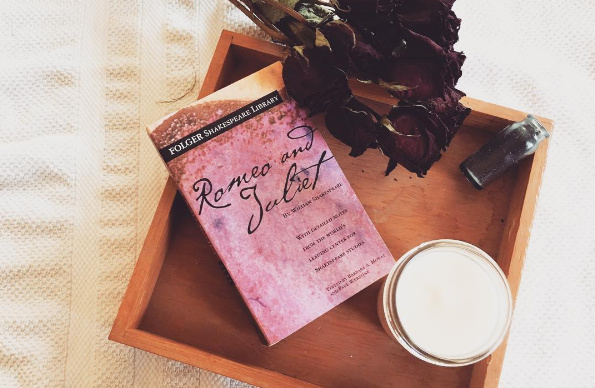 Reasons to read it: Romeo and Juliet, who hasn't heard of the tragic love story of these two lovers? And there's a reason why it's so popular! With a plotline that could beat any modern-day romance movie, Shakespeare's Romeo and Juliet is worshipped by almost everyone who has read it! And a million points for the drama!
Who should read it? If you are someone who cries at the end of Titanic, this one's THE book for you!
Best deal: Amazon at Rs. 54
Julius Caesar
Genre: Tragedy
Plot: Shakespeare's famous historical play tells of the events leading up to the assassination of Roman leader and dictator, Julius Caesar, and its immediate aftermath, with Rome plunged into civil war. (Goodreads)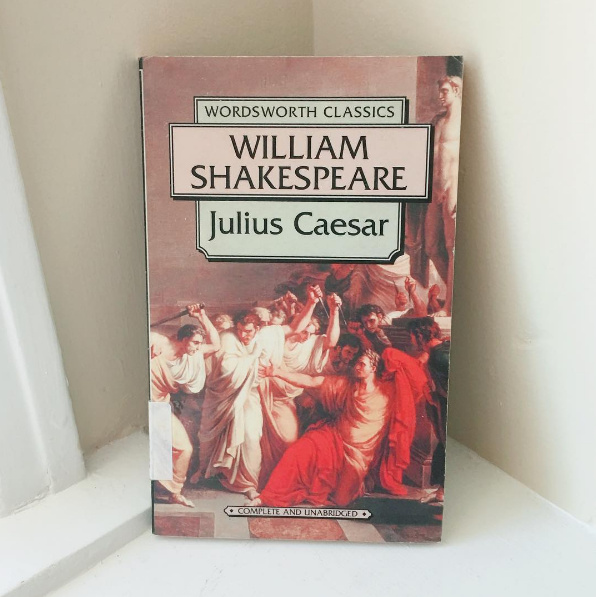 Reasons to read it: Roman history, emperors, assasinations, what's not to love, right?! This play is the kind of play that you can read over and over again and never get bored of! And also because the Bard manages to bring the Roman period to life for the reader with his superior writing skills!
Who should read it? If you are into history, this one should definitely be in your 'read ASAP' list! Trust us, this one's a treat for history nerds like you (and us)!
Best deal: Amazon at Rs. 79
Looking for more book recommendations? How about these graphic novels?