When we say graphic novels, what's the first thing that pops into your mind? Some book like Watchmen or V for Vendetta, right? Or even comic books! But we have been exploring an entirely different section of graphic novels recently: nonfiction graphic novels!
Although it is not something new, because all of us have read or heard of Maus and Persepolis, but we wanted to dive in a bit further into it. Discover all the good books we have been missing out on. We mean, aren't we all happier with exploring new genres of books? Obviously we are!
The 14th Dalai Lama by Tetsu Saiwai
Summary: This unique biography is an ideal introduction to the leader of the Tibetan government-in-exile. Born in 1935 to a peasant family in a small village, Tenzin Gyatso was recognized at the age of two as the reincarnation of his predecessor, the Thirteenth Dalai Lama. In 1950, His Holiness assumed full political power when China invade Tibet-a tragedy that forever changed him and shaped his efforts on behalf of world peace, for which he was awarded the Nobel Peace Prize. (Goodreads)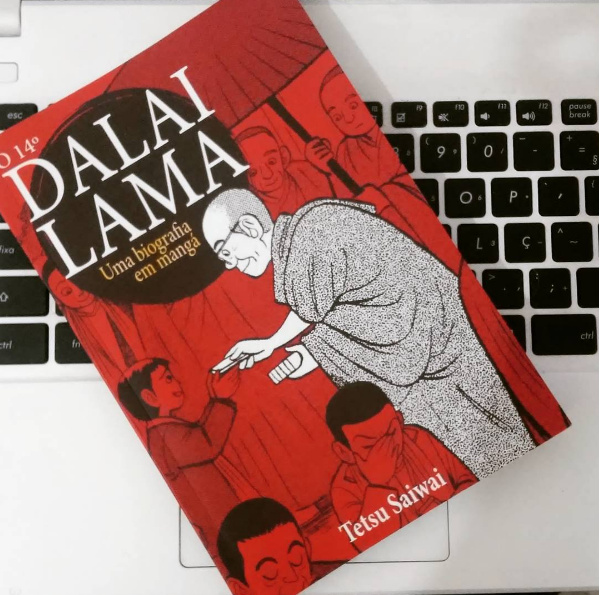 Format: We love everything Japanese, but our favourite Japanese things? Manga, the Japanese comic style!
Why should you read it? We are guessing it's not very easy to narrate the life of a personality like Dalai Lama in graphic format, but kudos to Tetsu Saiwai for doing so in this book. While you are reading this, you will be amazed at how the Tibet-China issues have been dealt with in an easy to understand realistic manner. If you have ever been curious about His Holiness The Dalai Lama and his life as the leader of the Tibetans, this is the book you should start with!
Can't We Talk About Something More Pleasant? by Roz Chast
Summary: In her first memoir, Roz Chast brings her signature wit to the topic of aging parents. Spanning the last several years of their lives and told through four-color cartoons, family photos, and documents, and a narrative as rife with laughs as it is with tears, Chast's memoir is both comfort and comic relief for anyone experiencing the life-altering loss of elderly parents. (Goodreads)
Format: Remember the cartoon strips you used to read way back as kids? That's exactly what you'll see in this book along with some family photos and documents!
Why should you read it? The one thing that every reader looks for in a book is the way the author portrays emotions. And Roz Chast does it so well! From anxiety over her aging parents to anger, sadness, and joy, every single emotion comes alive through her cartoons. Overall a fabulous read, this one will also give you something to think about!
The Photographer by by Emmanuel Guibert, Didier Lefèvre, Fréderic Lemercier
Summary: In 1986, Afghanistan was torn apart by a war with the Soviet Union. This graphic novel/photo-journal is a record of one reporter's arduous and dangerous journey through Afghanistan, accompanying the Doctors Without Borders. Didier Lefevre's photography, paired with the art of Emmanuel Guibert, tells the powerful story of a mission undertaken by men and women dedicated to mending the wounds of war. (Goodreads)
Format: The perfect combination of illustrations and photographs!
Why should you read it? Give us anything to do with war journalism, we will read it! Are you the same kind of person too? Well, 'The Photographer' is the best book out there for you! This nonfiction account of the war-torn Afghanistan is one that will astound you and also build a deep respect in you for the 'Doctors Without Borders' organization. Read it, you must!
Confused about books? Stay updated with our weekly reviews!