Romance novels, science fiction, and plays all have their place, but there's something about mythological fiction that attracts almost every single one of us. True, right? Especially when it comes to reading Indian mythological fiction!
We've been asking ourselves what's so special about this genre and after reading several books about it, we came to this conclusion: they are magic. Plus, you can never get enough of them! And since we spent a lot of days reading Indian mythology books, it only seemed fair to do a review our three favourites!
The Immortals of Meluha by Amish Tripathi
Summary: The story is set in the land of Meluha and starts with the arrival of the Shiva. The Meluhans believe that Shiva is their fabled saviour Neelkanth. Shiva decides to help the Meluhans in their war against the Chandravanshis, who had joined forces with a cursed Nagas; however, during his journey and the fight that ensues, Shiva learns how his choices actually reflect who he aspires to be and how they lead to dire consequences. (Wikipedia)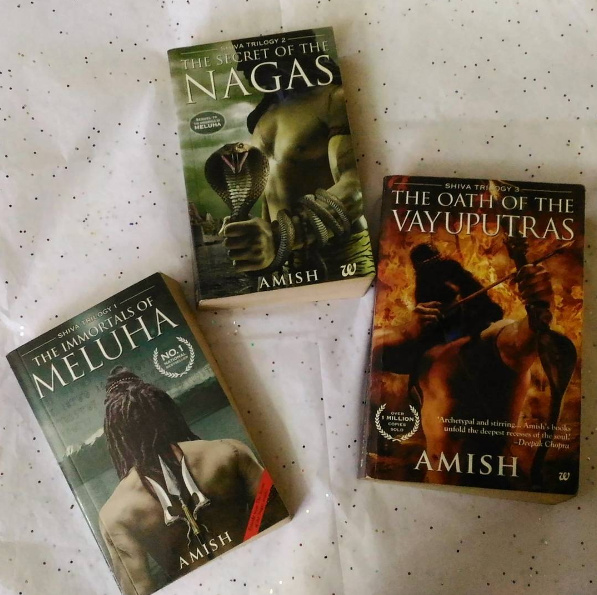 Why we recommend it?
We are huge history nerds and it is not easy to please us! But we have to give it to Amish, he does justice to historical (and mythological) fiction. Perfect for amateur readers and bookworms alike, his Shiva trilogy has been a favourite among Indian masses and for a reason! From the finest details about culture to historical incidents, the author Amish Tripathi explains all of it in his simple and engaging writing style. Although we wouldn't recommend 'The Immortals of Meluha' for its literary value, but definitely for its plot and portrayal of the period it is set in! Read the first one and you will soon want to read the other two from the series as well!
Best buy: Amazon at Rs. 147
Ajaya – Roll of the Dice by Anand Neelakantan
Summary: The Mahabharata endures as the great epic of India. But while Jaya is the story of the Pandavas, told from the perspective of the victors of Kurukshetra; Ajaya is the narrative of the 'unconquerable' Kauravas, who were decimated to the last man. (Goodreads)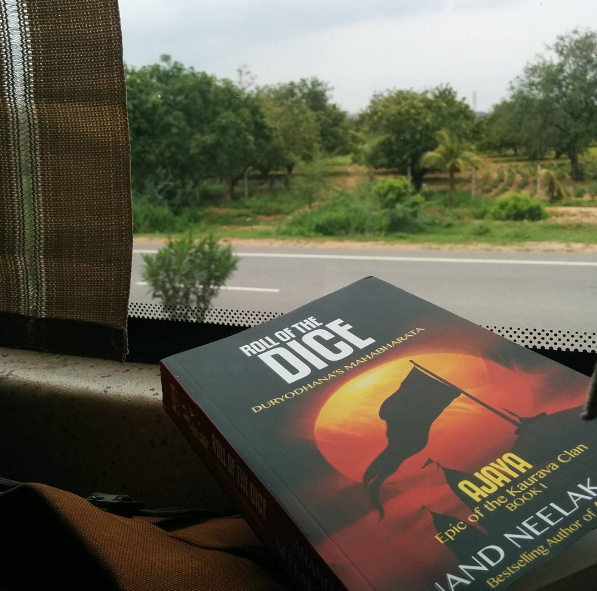 Why we recommend it?
Who doesn't like stories being told from an alternative point of view? Especially when it's from the Kauravas' perspective, like in Anand Neelakantan's book 'Ajaya'. Followed by a sequel, this mythology book is truly one of a kind! The best part about the book is how it gives us an insight into the villains of the Mahabharata and teaches us that things are never just black and white. And Anand Neelakantan's way with words does justice to this kind of unique storytelling!
Best buy: Amazon at Rs. 125
The Pregnant King by Devdutt Pattanaik
Summary: Among the many hundreds of characters who inhabit the Mahabharata, perhaps the world's greatest epic and certainly one of the oldest, is Yuvanashva, a childless king, who accidentally drinks a magic potion meant to make his queens pregnant and gives birth to a son. This extraordinary novel is his story. (Goodreads)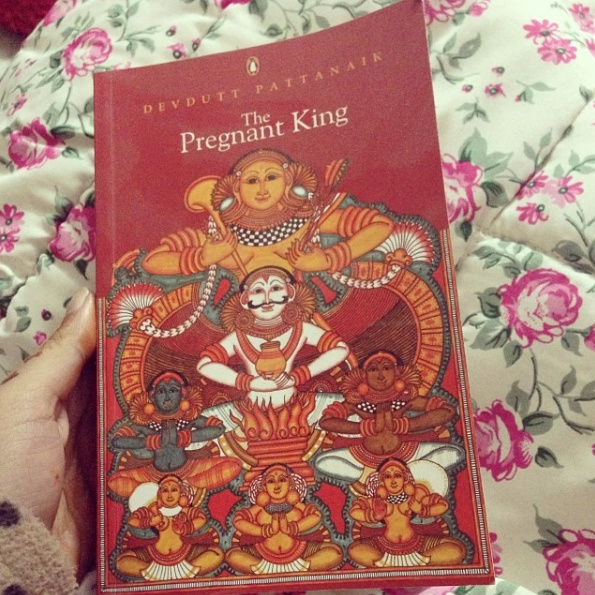 Why we recommend it?
Reason number one: Devdutt Pattanaik! The king of Indian mythology, Devdutt Pattanaik made us his lifetime followers with his retellings of Ramayana (titled Sita) and Mahabharata (titled Jaya). Reason number two: the title! Who can ignore such a catchy title?! Reason number three: It is literally one of the most intriguing books we've read recently. And the story is just too fabulous to pass up! Trust us, this one definitely deserves a spot on your reading list!
Best buy: Amazon at Rs. 209
Confused with books? Our Wednesday book review section will always be here to help!