Amongst all the books that have launched in the past month or two, there's one that has stood out the most: 'Rekha: The Untold Story', a biography on the Bollywood actress written by Yasser Usman. The author tells us everything we need to know and more about the life of this magnificent and highly controversial beauty. And while we devour this interesting (and sometimes scandalous) read, we decided to review three of our all-time favourite books on/by Bollywood celebrities for you. And whether you are a Bollywood buff or not, you will surely love reading these celebrity accounts!
1. Helen: The Life and Times of an H-bomb by Jerry Pinto
Summary: Jerry Pinto's gloriously readable book is a study of the phenomenon that was Helen: Why did a refugee of French-Burmese parentage succeed as wildly as she did in Bollywood? How could otherwise conservative families sit through, and even enjoy, her cabarets? What made Helen the desire that you need not be embarrassed about feeling? How did she manage the unimaginable: vamp three generations of men on screen? Equally, the book is a wonderfully witty and provocative examination of middle-class Indian morality; the politics of religion, gender and sexuality in popular culture; and the importance of the song, the item-number and the wayward woman in Hindi cinema. (Goodreads)
Why we love it? It's Helen we are talking about, for crying out loud! The woman is an enigma and in this biography Jerry Pinto unfolds everything you need to know about this wonderful personality. Though you won't read much about her personal life, you will definitely get an insight into all the things that made Helen the icon she is today. We recommend this highly interesting biography to everyone!
Best buy: Flipkart at Rs. 210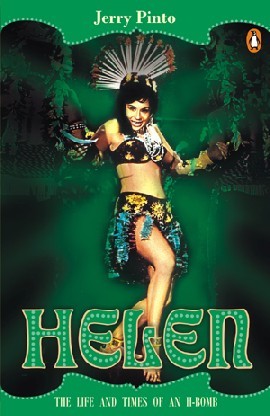 2. And Then One Day by Naseeruddin Shah
Summary: Naseeruddin Shah's sparkling memoir of his early years, 'from zero to thirty-two', spans his extraordinary journey from a feudal hamlet near Meerut, to Catholic schools in Nainital and Ajmer and finally to stage and film stardom in Mumbai. Along the way, he recounts his passages through Aligarh University, the National School of Drama and the Film and Television Institute of India, where his luck finally began to change. And Then One Day tells a compelling tale, written with rare honesty and consummate elegance, leavened with tongue-in-cheek humour. (Goodreads)
Why we love it? When one of the most prolific Bollywood actors decides to pen down his memoir, you absolutely have to read it. And the same goes for Naseeruddin Shah's 'And Then One Day'! Opening up about his professional and personal life, the actor bares it all in this autobiography with honesty and humour. If you've loved Naseeruddin Shah as an actor, you are bound to love him as a writer as well!
Best buy: Flipkart at Rs. 400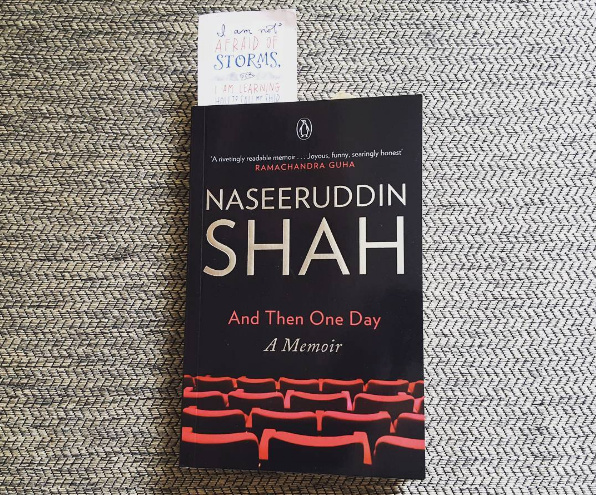 3. Romancing with Life by Dev Anand
Summary: This memoir by Bollywood star, Dev Anand, tells his life story through tales from his youth in 1930s Gurdaspur and Lahore, his years of struggle in 1940s Bombay, his friendship with Guru Dutt and his doomed romance with Suraiya, his marriage to co-star Kalpana Kartik and his relationships with his brothers Chetan and Vijay Anand. (Goodreads)
Why we love it? Whether you have grown up watching his movies or not, you obviously know about Dev Anand and his legend status in Bollywood. The actor opens up about his struggle in Bollywood, his relationships, and everything in between. We love how easy this autobiography is and the flow of the book. And it's one of those books that you can read in a day or two, so plus points for that!
Best buy: Amazon at Rs. 285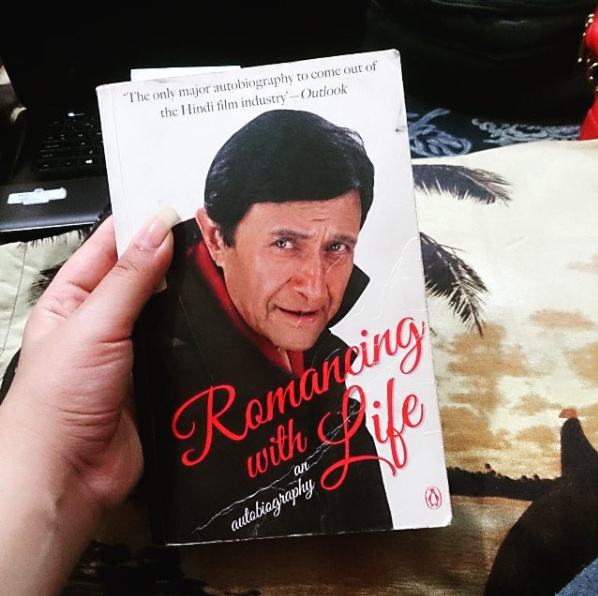 Watch out this space for more book reviews!