Ever wished you had never read a book? Hesitated before starting a book? Wondered whether to read a certain book your favourite book blogger recommended or not? Yes, we know, picking books can get confusing at times. Been there, done that! But here's where we step in to help you decide: which book to not miss out on, which one deserves a single read, and which one to pass. Just normal readers helping out fellow readers out there!
Starting off with one of our (and yours!) favourite genre: young adult (YA)! In our opinion, it's also the trickiest genres to pick from. With literally millions of options out there, good YA books often get lost in the maze, while average ones receive a not-so-deserved spot in the limelight.
Time to say goodbye to the confusion! In this edition, we compare some of the latest young adult books we've read and tell you which one's worth it (or not)!
Read it Right Now: The Absolutely True Diary of a Part-Time Indian by Sherman Alexie
Summary: Bestselling author Sherman Alexie tells the story of Junior, a budding cartoonist growing up on the Spokane Indian Reservation. Determined to take his future into his own hands, Junior leaves his troubled school on the rez to attend an all-white farm town high school where the only other Indian is the school mascot. (Goodreads)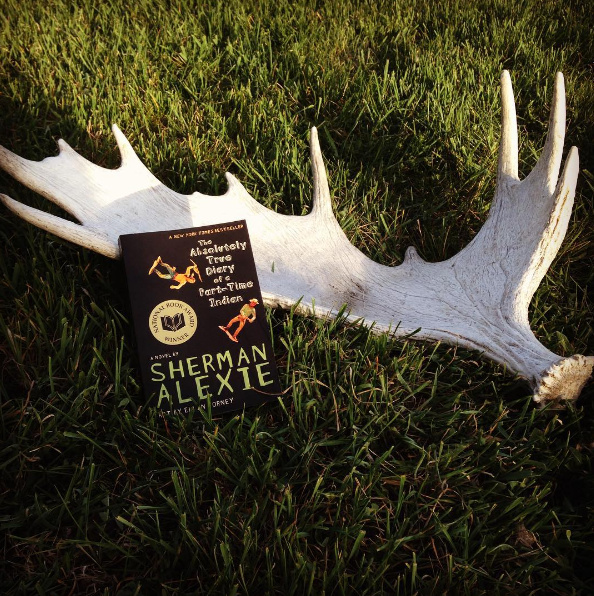 Reasons to Love
Okay, hands down one of the funniest YA books we've come across! And no, it's not the usual kind of sense of humor you come across either! Sherman Alexie does a wonderful job of making readers connect with the lead character (Junior), no matter the vast cultural differences. The fresh writing style combined with several drawings make this book a must-read for everyone. Cry, laugh, weep in despair as you turn the pages of Sherman Alexie's YA masterpiece. We promise you shall never, ever forget this book, no matter how many more you read! Truly one of the best books for teens and everyone else as well!
One Time Read: Will Grayson, Will Grayson by John Green and David Levithan
Summary: One cold night, in a most unlikely corner of Chicago, two teens—both named Will Grayson—are about to cross paths. As their worlds collide and intertwine, the Will Graysons find their lives going in new and unexpected directions, building toward romantic turns-of-heart and the epic production of history's most fabulous high school musical. (Goodreads)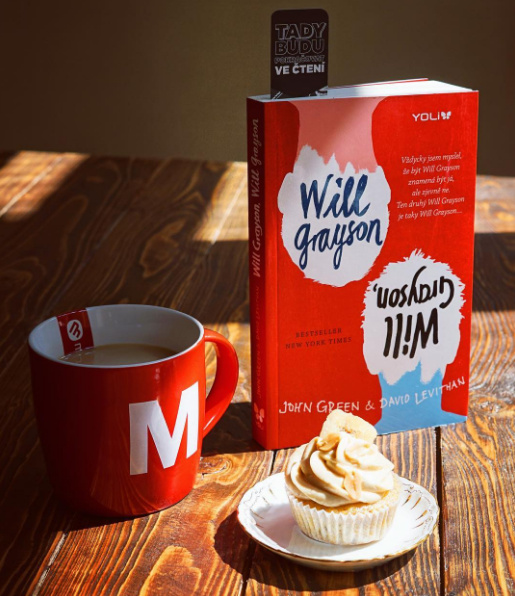 To Like, Not Love
As much as we love 'The Fault in Our Stars' by John Green, his fifth book Will Grayson, Will Grayson (co-written with David Levithan) just didn't cut it for us. We didn't love the book, but we definitely liked it. Dealing with issues such as depression, homosexuality, heartbreak, the story is well woven, like any other John Green or David Levithan book. And you will develop feelings for each character since they are more real than other YA books we have (unfortunately) read!
Since the book is likeable, why would you want to read it just once? It's kind of over-the-top at times, especially the ending which involves a CRAZY high school musical! It's cheesy, unrealistic, and we found ourselves skipping parts on several occasions because it got too much to deal with. If you want a light read, go for it. It's enjoyable, but you definitely wouldn't do a reread, unlike John Green's other books!
Skip Right Away: The Statistical Probability of Love at First Sight by Jennifer E. Smith
Summary: Four minutes changes everything. Hadley Sullivan 17 misses her flight at JFK airport, is late to her father's second wedding in London with never-met stepmother. Hadley meets the perfect boy. Oliver is British, sits in her row. A long night on the plane passes in a blink, but the two lose track in arrival chaos. Can fate bring them together again? (Goodreads)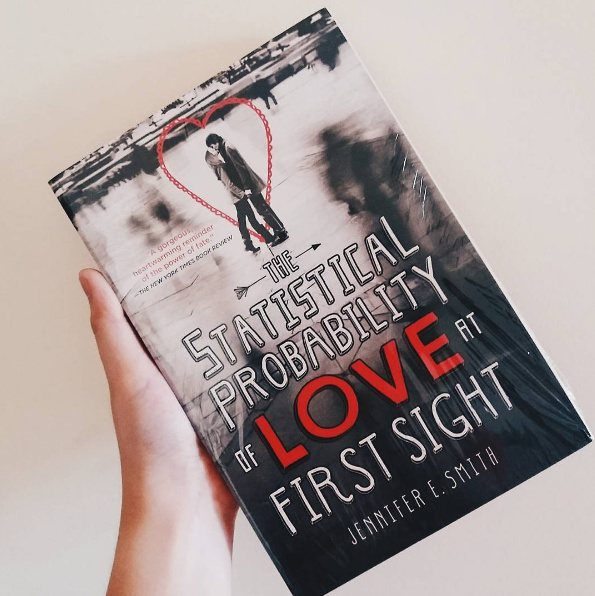 Why Not?
No, no, NO! More often than not, YA novels end up being too cliché, too repetitive, and therefore too drab. This is exactly what happened with Jennifer E. Smith's The Statistical Probability of Love at First Sight!
Girl meets boy because of some (unrealistic) coincidence, they share conversations, and there's an immediate attraction. Sounds like a story you've read or watched a million times, right?! Even if you are in the need of something romantic and cute, don't pick up this book for young adults. It won't satisfy your reading cravings! Turns out a movie adaptation of this book is in process. Will we watch it? Um, no!
Did this review help? Stay tune for more every Wednesday!