As readers, we all like experimenting with our reading habits. Sometimes we pick up long, never-ending novels, at times we choose poetry, and sometimes we find ourselves in the mood for short stories.
Similarly, this long weekend, we found ourselves reaching out for some of favourite short story collections gracing our bookshelves. And not just, we had a particular theme in mind: Indian short stories! Oh, what a wonderful weekend it was! So we obviously decided to do a review of some of our current favourite collections of short stories by Indian authors. Curious to know about them? Read on:
Collected Stories by Anita Desai
About the collection: Buried resentments, unexpected disappointments, new friendships, small acts of cruelty, journeys that take you back to where you started. With trademark compassion and tender irony, Anita Desai's short stories give us familiar worlds made unfamiliar, to wonderful effect. (Goodreads)
Why you should read them? Probably the best when it comes to the short story format, Anita Desai has been shortlisted for the Booker Prize three times! Be it her novels or short stories, all her works are magnificent pieces of literature, especially this collection. There's just one word that comes to mind when we read about this: genius!
Stories that stand out: 'Pineapple Cake'! Yes, that's what the story is titled! Also, 'Games at Twilight' (obviously, since it's one of her most acclaimed works) and 'Surface Textures' are simply astounding!
Best deal: Amazon at Rs. 249
Interpreter of Maladies by Jhumpa Lahiri
About the collection: Interpreter of Maladies is a book collection of nine short stories by Indian American author Jhumpa Lahiri published in 1999. It won the Pulitzer Prize for Fiction and the Hemingway Foundation/PEN Award in the year 2000 and has sold over 15 million copies worldwide. It was also chosen as The New Yorker's Best Debut of the Year and is on Oprah Winfrey's Top Ten Book List. The stories are about the lives of Indians and Indian Americans who are caught between their roots and the "New World." (Wikipedia)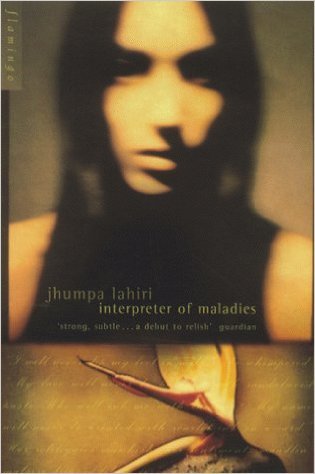 Why you should read them? Two words: Jhumpa Lahiri! One of our favourite Indian writers, Jhumpa Lahiri's Pulitzer Prize-winning collection of short stories is a must-read for everyone who has read her novels and otherwise. All the stories revolve around the theme of Indian-American immigrant experiences, each story portraying the emotions of love, grief, and loss in the way only Jhumpa Lahiri can. If you haven't read any of her works yet, her debut work might as well be the way to start!
Stories that stand out: If you had to take a poll, we think a lot of people would pick the first one from the collection – 'A Temporary Matter'. Dealing with a couple's grieving over their stillborn child, this one definitely deserves all the literary appreciation!
Best deal: Amazon at Rs. 218
The Greatest Bengali Stories Ever Told by Arunava Sinha
About the collection: Some of the world's finest short fiction has originated (and continues to flow from) the cities, villages, rivers, forests and plains of Bengal. This selection features twenty-one of the very best stories from the region. These are stories of anger, loss, grief, disillusionment, magic, politics, trickery, humour and the darkness of mind and heart. They reimagine life in ways that make them unforgettable. (Goodreads)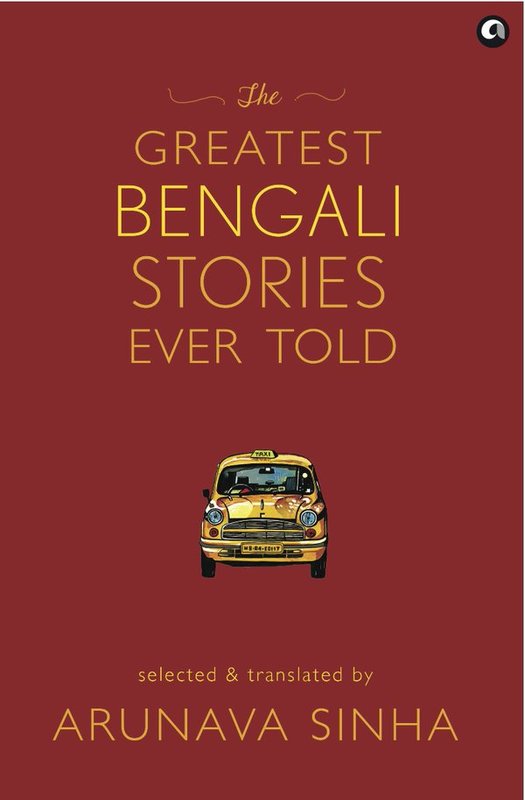 Why you should read them? Unlike the above mentioned books, this one's not by one particular author. A compilation of some of the best stories Bengal has ever produced, from Tagore to Satyajit Ray to Mahasweta Devi, all translated by Arunava Sinha, this one has to appear on everyone's bookshelf. And if you are a sucker for Bengali literature like us, you'll LOVE this collection!
Stories that stand out: How do we make this difficult decision? We have always loved Tagore's 'Kabuliwallah', but we have made some new favourites along the way, 'News of a Murder' by Moti Nandy and Buddhadeva Bose's 'And How Are You?' being some of them.
Best deal: Flipkart at Rs. 374
Confused reader? Watch out for our Wednesday review section!
Until then, check out some of our book recommendations!