Alia Bhatt, a yellow sari and a sexy rain dance!
What more could you want from life?! To promote Akshay Kumar's much awaited movie 'Rustom', Alia posted a video yesterday of her dancing to the 1990's hit song ' Tip Tip Barsa Paani'.
In the video Alia swoons and sways in a yellow sari, just like Raveena Tandon did in the song. Watching the video on loop, it almost makes us forget about the movie! Alia catches us red handed, because she scolds us at the end of the video asking us to watch the movie, not her! How can we, Alia, when your dance is hot AF!?
Rustom actors react
Akshay liked the video so much, he said that Alia will be given a rain song to dance to in every film! Ileana D'Cruz said that we would watch the video on loop, and man was she on point!


Rustom has released!
Rustom releases today, so book your tickets before they run out! It stars Akshay Kumar as the lead, along with Ileana D'Cruz and Esha Gupta. Competing at the box office with Mohenjo Daro, the movie is based on the real life incident of naval officer K M Nanavati, who was tried for the murder of his wife's lover.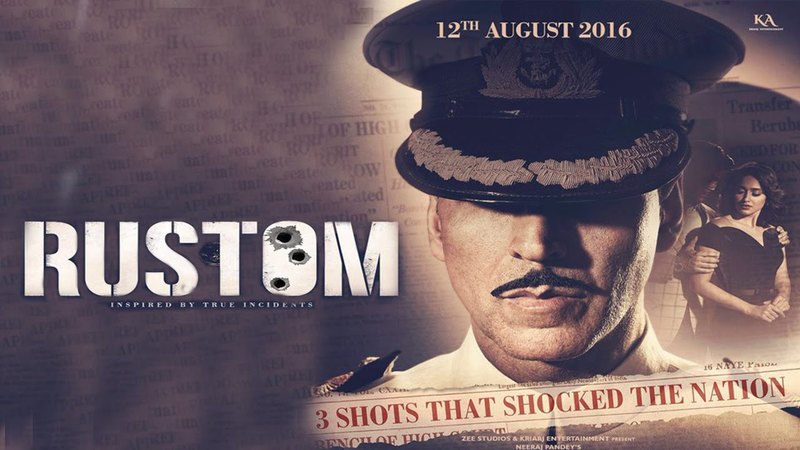 Alia wasn't the only promoter!
Gone are the days of fierce competition and cold shoulders. Actors are showing immense support and promoting other actors' films, which is absolutely great!

1. Superstar Rajinikanth who is rarely seen on Twitter tweeted his well wishes to Akshay Kumar for Rustom!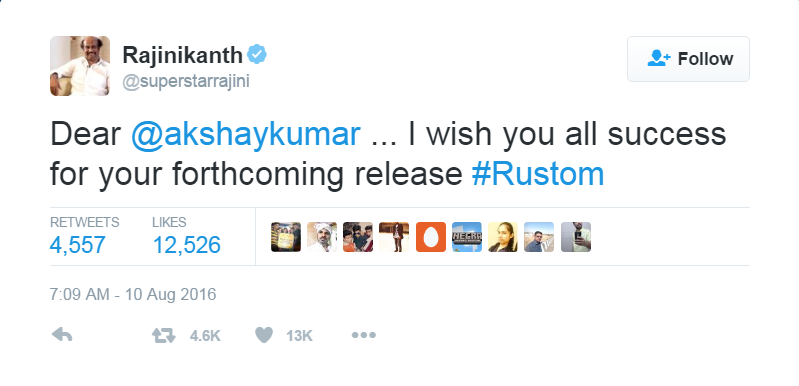 2. Ranveer Singh sent this hilarious dance video that made us fans adore him even more! He also shared a throwback photo of him with Akshay Kumar, where he sported a ridiculous haircut!
3. Sonam Kapoor kept it stylish and smart in a sophisticated black attire, reminding us that we need to watch Rustom!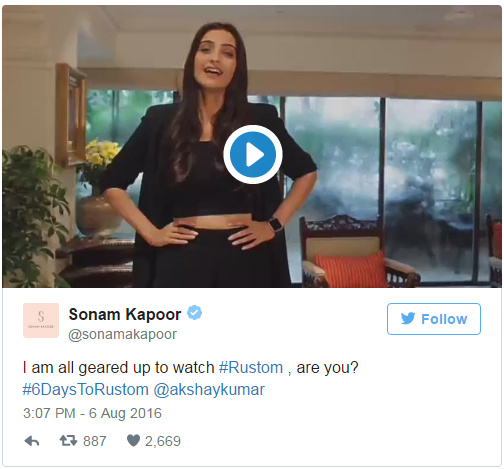 4. Sonakshi Sinha turned to the drums and sang a few lines from the Rustom song 'Tere Sang Yara', to remind us that we have one week to go before Rustom releases!
5. Even Hrithik Roshan, whose movie Mohenjo Daro is releasing the same day as Rustom, gave a shot out to Rustom while posting his promotional video!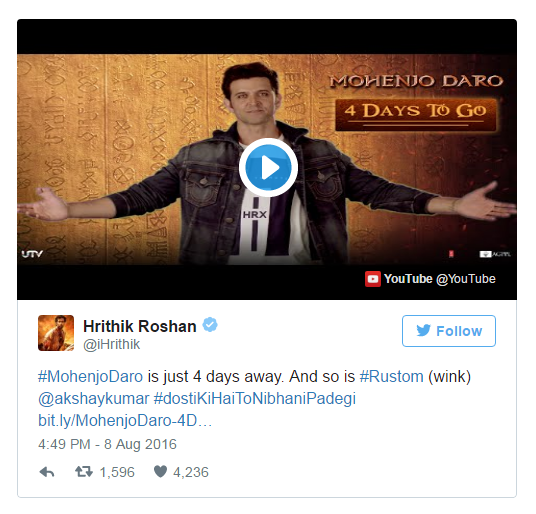 Haven't watched the Rustom trailer yet? Gasp! What are you waiting for?!