So the 68th Emmy Awards took place last night, and man was it awesome! The ceremony that is mostly predictable did have some surprising first-time winners this time. 'Game of Thrones' ruled the place, winning a total of 12 awards (no surprise there)! However the network elected their seventh season to not be eligible for the next Emmy. Other shows that won awards were 'Veep' for best comedy, 'The People v. O.J. Simpson: American Crime Story' for best mini-series and 'Last Week Tonight With John Oliver' for best variety talk series. We've listed down the winners for the best actors and actresses in various categories:
1. Rami Malek in 'Mr.Robot'
Rami bagged his first Emmy for the 'Outstanding Actor in a Drama Series', winning over heavy competitors. He plays an engineer caught in a hacking conspiracy in the series 'Mr.Robot'. "Oh my God. Please tell me you're seeing this too," he said, stunned after receiving his award. Omg, indeed!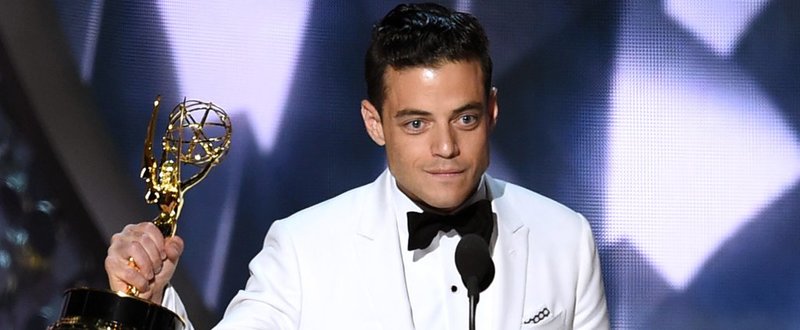 2. Tatiana Maslany in 'Orphan Black'
After four seasons Tatiana finally won her first Emmy for 'Oustanding Actress in a Drama Series', which was quite a surprise. She has played several roles in 'Orphan Black', which demanded recognition. She beat Viola Davis from 'How to Get Away with Murder' who broke history being the first black woman to win the award last year!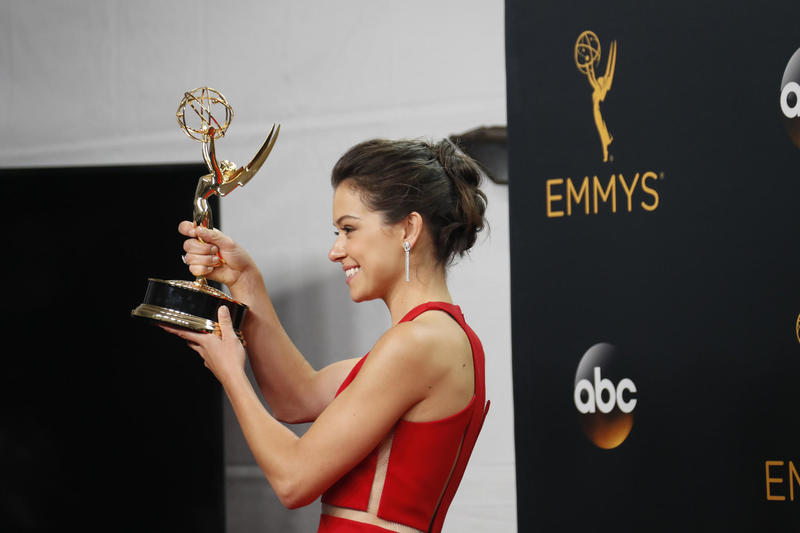 3. Aziz Ansari and Alan Yang in 'Master of None'
These two won the award for 'Outstanding Writing for a Comedy Series', where Alan got to give a thank you speech but when it was Aziz's turn, the orchestra interrupted him so he scurried off of the stage. Alan said, "Asian parents out there, if you can just do me a favour, buy your kids a camera instead of a violin and we'll be all good." Hah!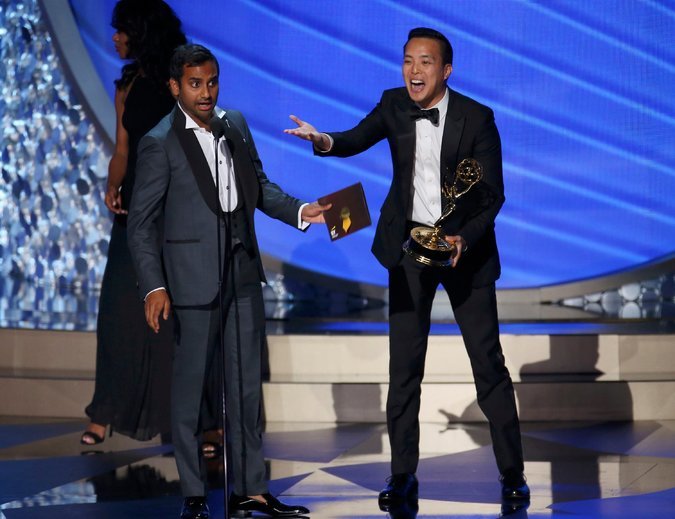 4. John Oliver in ' Last Week Tonight With John Oliver'
Host/executive producer John Oliver, executive producers Tim Carvell and Liz Stanton, and producer Diane Fitzgerald won the award for 'Outstanding Variety Talk Series'. John said, "I thought Beyonce was gonna be here. I saw a seating chart and I was supposed to be sitting two rows behind her and I was going to stare at her head and experience happiness in a way I haven't felt before … so this evening is a bit disappointing." Always witty, this guy!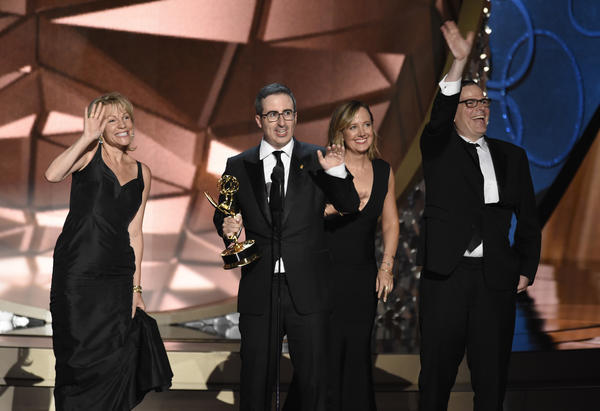 5. Sarah Paulson in 'The People v. O.J.Simpson: American Crime Story'
Sarah won the award for 'Outstanding Actress in a Limited Series' where she played the role of Marcia Clark. She bought the real Marcia Clark to the Emmys because she is such a sweetheart and gave her an apology during her speech for the mistreatment that Marcia had faced in reality. She even thanked her girlfriend with "Holland Taylor, I love you." How adorable!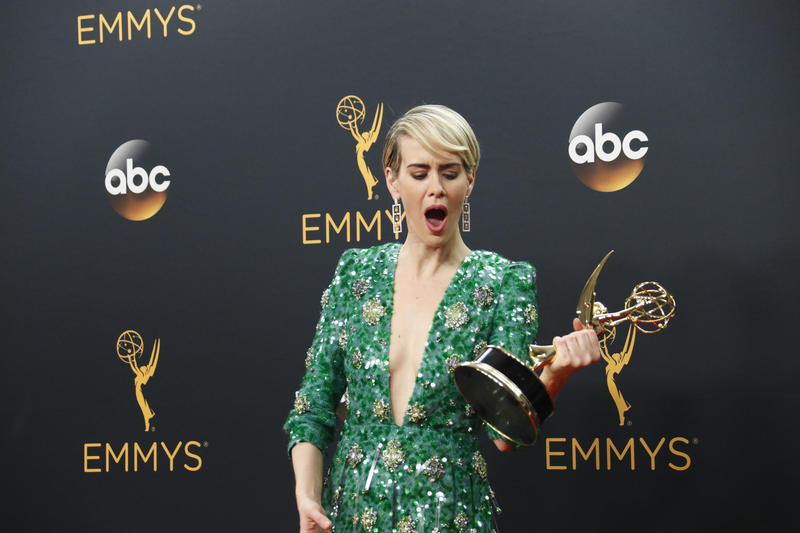 Sometimes the winners are obvious and sometimes they just get lucky!