Bored of your old clothes? We say, get rid of them right now and slip into these new styles this season with Bewakoof.com! Turn heads around, break stereotypes, don these never seen before combinations!​
1. The Denim Look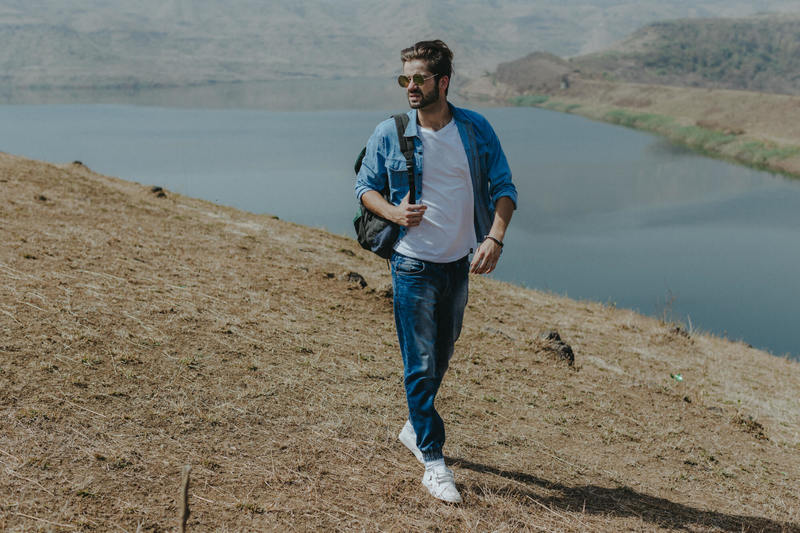 Whether you are going for a road trip or a night out, this outfit is fit for both! Get out those blue denim joggers and sport them with a classy white plain tee to go with it! Furthermore, just to add that extra bit of quirkiness to your style, don the blue denim jacket, a pair of sunglasses, a hep backpack in black and a street-style leather bracelet for your wrist! And kindly do not forget those elegant white sneakers for footwear please!
Get this style at Rs 3085!
2. The Monotone Look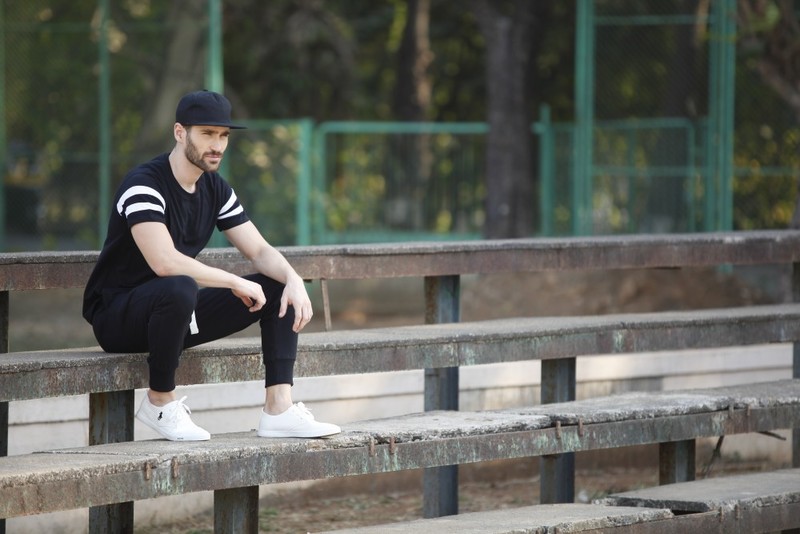 Look effortlessly chic in this ultimate black-on-black outfit that literally spells out the word hip. Go for a simple black trim tee to pair with your plain black joggers and white sneakers. Add a dash of 'elegantly cool' with a classy black cap to go with it. All this elegance in the simplest outfit put together is definitely going to take you places!
Get this style at Rs 1390!
3. The Ultra-Chill Look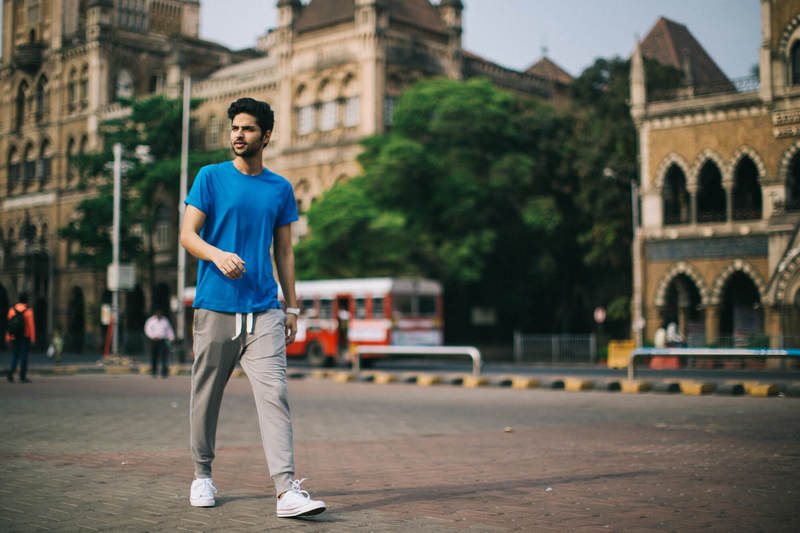 Take a walk outside the house while feeling like you're still inside the house! Thanks to those crisp joggers and that super cool pop blue tee in plain! Also, make sure to keep all things simple when sporting this look, i.e. stick to classic white for a watch and a pair of sneakers in the same shade!
Get this style at Rs 1290!
4. The Basic Look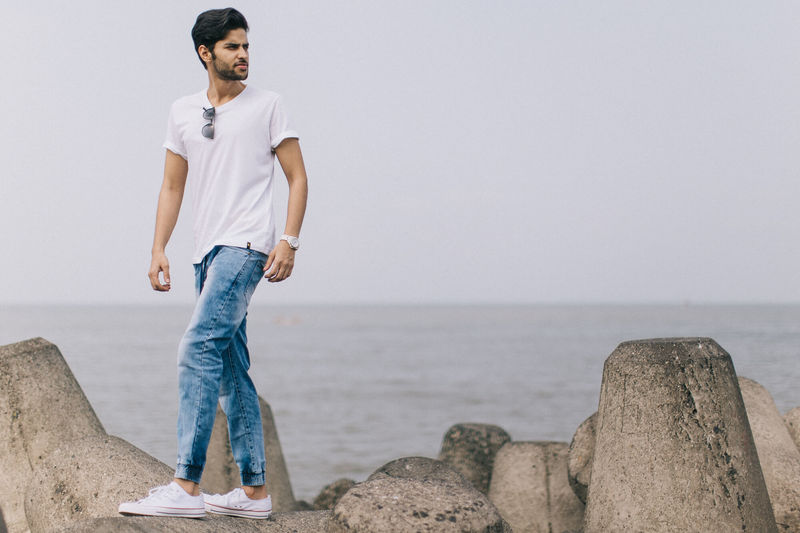 Side swept hair, a sexy stubble, a gorgeous pair of aviators, a classy watch and a pair of sporty canvas shoes is all you need to own the basic look! Stick to the absolute basics of western fashion with a plain white tee and blue denims, but with a bit of transpose! Shift to a better and a much more contemporary style by going for joggers instead of the conventional denims!
Get this style at Rs 1890!
5. The Outdoorsy Look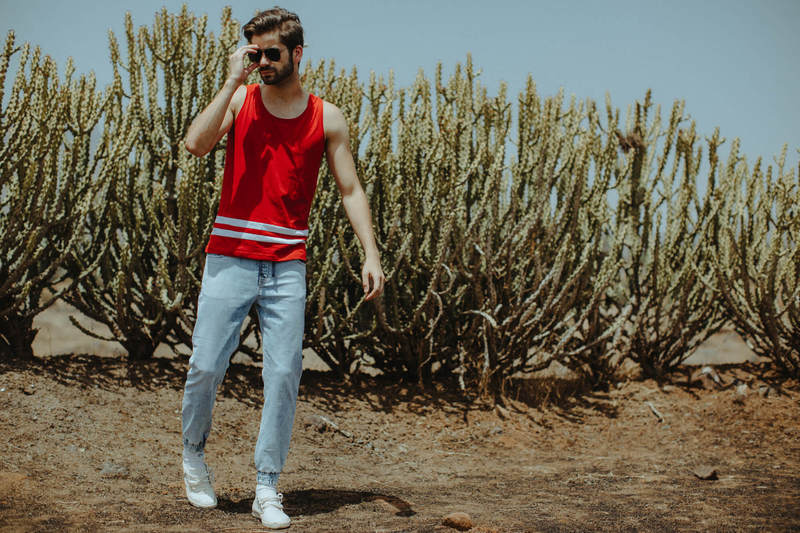 Go for jet black aviators, white sports shoes and a simple pair of light blue joggers with your vibrant vest in bold red! Perfect for al frescos as well as hibernations, this outfit is sure to turn around heads wherever you decide to sport it, we guarantee! So, get fashionable now!
Get this style at Rs 1890!